IS NEUROPTIMAL EFFECTIVE? READ REVIEWS FROM CLIENTS
DOES NEUROFEEDBACK WORK? READ TESTIMONIALS FROM OUR CLIENTS
Here are the latest reviews from our clients who have experience results:
NYC CLIENT: "I have been able to log over a dozen sessions, and the results are awesome."
HOME SYSTEM RENTER: This is by far the best investment in self improvement I have ever made! I don't lose my temper at the drop of a pin anymore. I still get annoyed or upset, but I haven't yelled, felt overwhelmed, or flooded since I rented the system. (Yelp Review)
---
Neurofeedback for Kids - Reviews from Parents
Parent and 10 year old child trained together consistently for a period of six months, 2-3 times in-office sessions per month. Both saw significant improvements in behavior, focus and an overall wellbeing. This is what the mom wrote us after her 11 year-old daughter's 11th session: "Neurofeedback has literally changed my daughter's life. We have seen so many positive shifts her overall wellbeing and focus at school."
Mother explaining how it helped her 16 year son with emotional regulation:
"In the beginning the benefits of the training would last for a bit, but then revert back. However, after 8 sessions it lasted for 2 days. After session 11, I noticed a significant improvement - he came downstairs later in the day and said he was just able to sit and work on a project he had been avoiding for 2 days. He's now been getting himself up in the morning by 9am to work on a song writing instead of sleeping until 12pm and being mad at himself later. Also, he's been able to make himself go to bed at a reasonable hour. Other changes I have noticed with him are that he is softer, more open, far less easily irritated, and is starting to seek out conversation and connection with us. Yesterday after he told me about being able to focus more I was amazed. When he left the room I sat on the couch and cried from relief because I realized he could now potentially have quality relationships and attachments. This is definitely a game changer. I am sold.
Family in Florida rented a unit first and then decided to buy a system.
---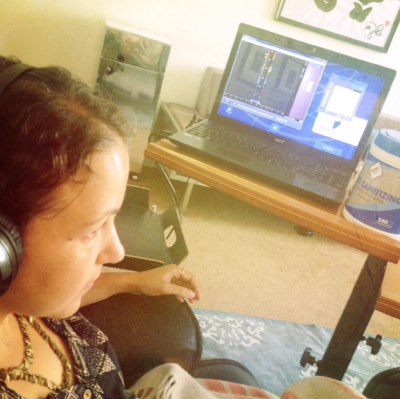 Heather, Therapist in NYC:
A NeurOptimal review from a Trainer
"I added NeuroOptimal Neurofeedback to my practice in order to help optimize and integrate the functioning of the nervous system within the physical, mental and emotional dynamics. I also particularly enjoy working with children and adolescents who often respond quite quickly to training."
– Joy Om, Boulder Neurofeedback Trainer. Schedule a Session in Colorado >
A Health Professional Review
After just 3 NeurOptimal sessions, I'm feeling more focused and clear. As a mental health professional, I initially felt hesitant to try something external to assist my cognitive process, but I'm amazed at the immediacy of the results. The NeurOptimal Neurofeedback system seems to offers a shift by working with the areas that govern attention, a key component to both analytic and emotional processing. Based on my own experience, I highly recommend as a tool and supplement to therapy.
– Janet, NY (Rented a Home System for 2 months)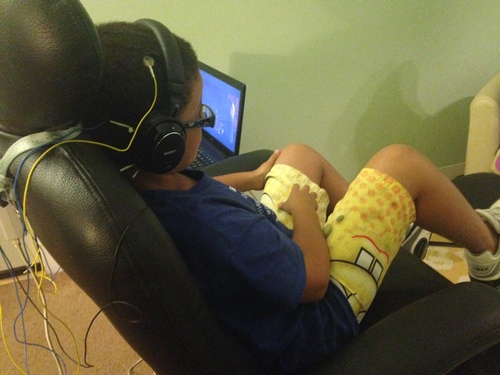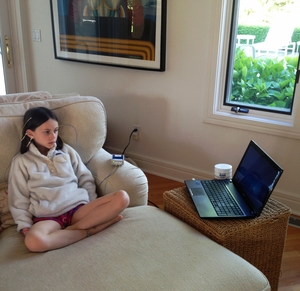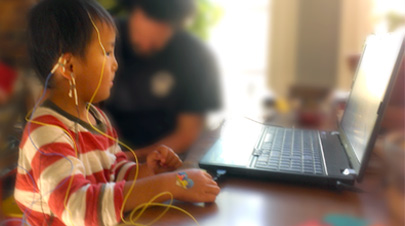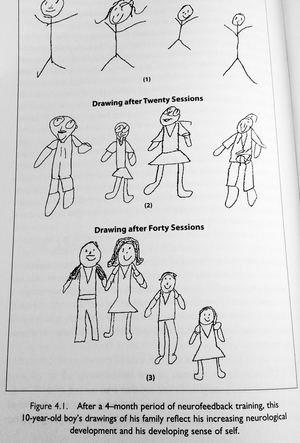 Neurofeedback for Focus
"I was looking for alternative ways for my daughter to help her improve focus. My daughter has now done 10 sessions (training once per week). I have seen her gain the ability to focus better, resolve issues better and take on tasks with less worry. I then personally began sessions of Neurofeedback for myself, hoping to reduce stress. I now feel a sense of distance from worrying and fearful thoughts and triggers that I previously did not have. This distance allows me to approach an issue from a tactical stand point, working toward resolution, rather than overwhelming me. Both of our sessions are still ongoing, and we look forward to future results."
C. 10 Neurofeedback Sessions & ongoing (Parent to a 9 year old child)
---
Learn how neurofeedback training can help improving focus >
---
NEUROFEEDBACK FOR STRESS MANAGEMENT
"Neurofeedback has been a great tool for managing my stress and improving my sleep habits."
– M. L., 20 sessions
---
---
"After a neurofeedback session, I feel more calm and grounded, and find that problems are affecting me less. The subtle feeling of being more present lasts, and having once had several weekly sessions, an occasional refresher session helps me retrieve that state more easily."
– Michael, 10 Sessions
---
I decided to try neurofeedback after a friend told me how it helped her and suggested it to help me manage stress. After my first session, I felt relaxed and took a nap for the first time in years and slept soundly that night (I guess my brain needed sleep!). After a few more sessions, I noticed a subtle shift, mostly an increased ability to focus. I brought my boys, ages 7 and 9, in for a session. They both said they felt relaxed after and I noticed too that they were calmer and happier.
– Amy, 5 sessions in office session (Pasadena), and rented a home system for two months
---
---
NEUROFEEDBACK FOR SLEEP MANAGEMENT
After 5 sessions; I feel relaxed, calm and am sleeping very well."
Kristen in New York, 11 Sessions
"Aside from rest, neurofeedback is quite possibly the only method that helped feeling more relaxed. After the first four neurofeedback sessions I slept very deeply and felt noticeably better upon awakening. There was a very marked synchronicity in my sense perceptions and body movement when I walked onto the street after those first couple sessions. After about five sessions I started to feel noticeably better. My daily life started to resemble a more normal pattern of daily activities with even some artistic work in the evenings. I can now do things on the weekends without worrying that I might feel sick or have to sleep most of the day."
* James in NYC, 10 Sessions and ongoing
---
I saw quick improvements with my sleep, then the rest fell into place.
"
– Daniel, 17 Sessions
I reached a new level of calm after biofeedback [Neurofeedback Training]. My brain definitely felt like it got a 'workout' in a good way, and it improved my sleep patterns. Alex [NYC neurofeedback trainer] himself is a calm and kind presence and enhanced the whole experience.
– Kathy in NYC, Read the Google Review
"I had heard about neurofeedback from a friend years ago and since then always wanted to try it. When I saw that neurofeedback training was available in LA and also close to my home in Northeast LA I decided to give it a try and I am very pleased by the results. I do a lot for my health; I exercise and eat healthy. But I instantly knew neurofeedback training worked for me because after only a few sessions I remembered my dreams for the first time in years."
– Diana in Los Angeles, 10 Sessions
---
---
"I must say, I was skeptical at first. Having a background in psychology, I was wary of Neurofeedback. Well, at least 15 sessions later, I am sold! I find my concentration levels improving, ability to understand and retain information while studying has increased, and I have more natural and restful sleep cycles---all adding up to a more relaxed feeling throughout my day. Sara has an amazing way of ensuring a quality experience and a genuine concern for the well-being of others. These sessions are well worth my time because in the long run, I feel much more clarity and am able to sharply assess where to focus my energy."
M., 15 + ongoing sessions
I find my concentration levels improving, ability to understand and retain information while studying has increased, and I have a more restful sleep –all adding up to a more relaxed feeling throughout my day.
– Jenny, 25 Sessions
"

I recently had an accident and could not believe how out of synch and disoriented I felt. After days of feeling sick and fatigued, I made my way to Neurofeedback Training in NYC. It was like night and day! After just my first session I felt significantly more grounded and centered, more in control of the connection between my mind and body. Head injuries are quite scary, so it was a huge relief to have such an enjoyable and effective path to recovery. I continued with the neurofeedback training sessions once per week and was amazed to see improvements in my sleeping pattern, and my general focus. I highly recommend Neurofeedback Training Co. for those who want to feel more focused, relaxed, and clear-minded.

"

— Gina, NYC Client
"I almost couldn't believe how helpful the team at Neurofeedback Training Co. is. From my very first session, they made me feel safe and prepared for a change! After having a few sessions at the office I decided to rent a machine to train at home. I would do it again in a heart beat. Highly recommend Natalie Baker!"
– A. , NYC Client and also a Home Unit Renter
---
---
Rent for a full month or more and experience the training from your home. Pay as you go. Train as many family members as you like with our Unlimited Plan. Learn more >
Cost range from $7K and up. We are sales representatives for the maker's of the system and the NeurOptimal system can be bought from us. If renting first and then decide to buy, we'll refund $100 off of your rental month! Purchase >