NEUROPTIMAL® NEUROFEEDBACK TRAINER TEAM
Neurofeedback Training Co. headquarter is in NYC. We have satellite offices in: Los Angeles, Denver & Boulder.
Our New York Neurofeedback Training Co. location is at 32 Union Square East, Suite 1017, New York, NY 10003. Our experienced neurofeedback trainer team in New York also offer therapy which can be combined with a neurofeedback session.
Scroll down or click here to get to know our Certified NeurOptimal® neurofeedback trainers.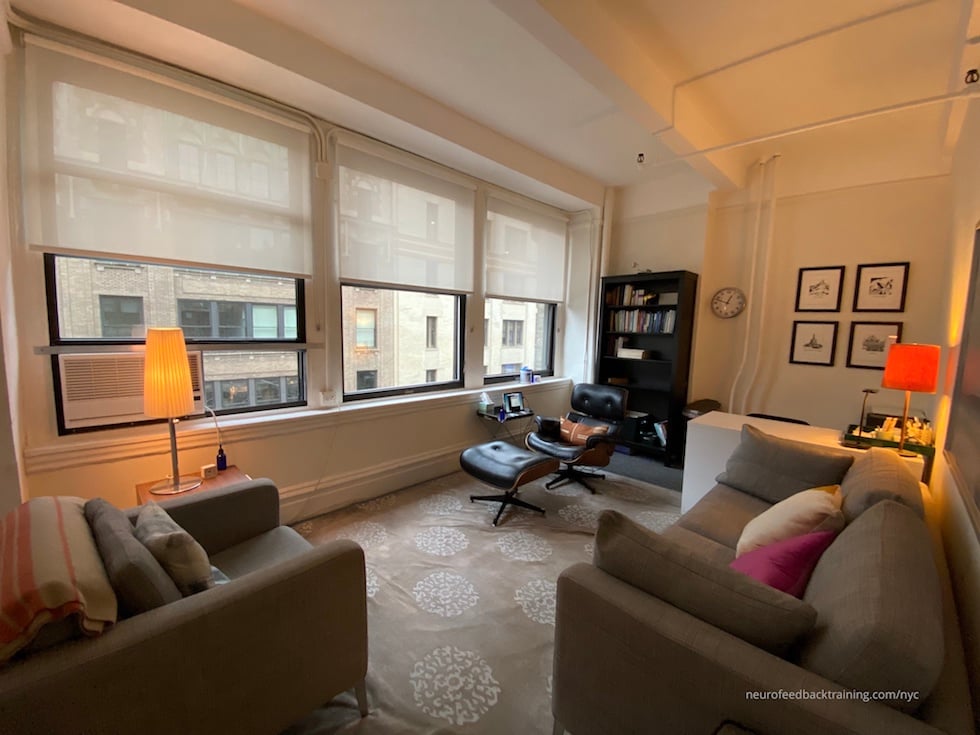 ---
NYC Neurofeedback Training Co. NeurOptimal® Trainers
Address: 32 Union Square East, Suite 1017, New York, NY 10003
Natalie Baker, LMHC - NYC
NYC Psychotherapist, Advanced NeurOptimal® Neurofeedback Trainer and Founder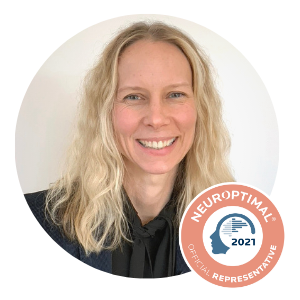 Natalie is the founder of Neurofeedack Training Co. and certified as an advanced NeurOptimal® neurofeedback trainer. She has been working as a psychotherapist since 1999 and has been a practicing Buddhist since 1991. Given her Western training in psychology and psychotherapy and her Eastern training in Buddhism and meditation, Natalie brings a broader perspective to mental health and well-being. In 2010 she added neurofeedback therapy to her practice to support changing negative habits on the structural or brain level. Natalie work on three levels: physical, psychological, and spiritual. Some clients want all three levels, some come just for the physical (neurofeedback training). Read full bio >
Related Article: "Why I introduced NeurOptimal Neurofeedback to my practice...

Specialties: Neurofeedback, Therapy, Combined Psychotherapy and Neurofeedback Session also available.
NeurOptimal Representative since 2012; NeurOptimal for Sale
---
Want to add neurofeeedback to your practice or health care clinic?
Click here to learn more about purchasing a professional system for your therapy or health clinic.
Amy Yuan, Certified Advanced NeurOptimal® Trainer - NYC
NYC Rental Manager Coach (East-Coast)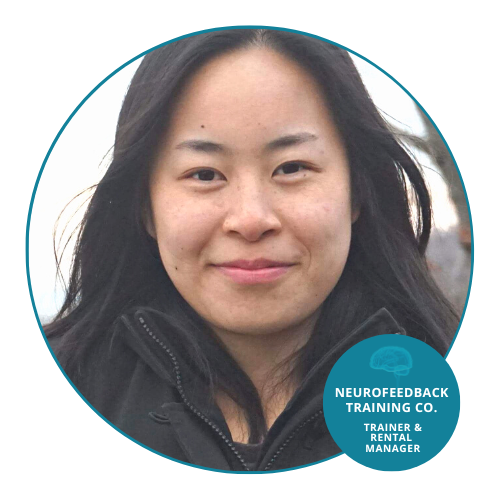 Amy is passionate about psychology and its applications in visual art and writing. She is interested in spirit-mind-body connection and how technology like neurofeedback can optimize well-being and awaken individual potential. Amy has worked in educational, non-profit and counseling settings with a wide range of populations from those with disabilities to college students. She strives to bring creativity and multicultural awareness to her work and is fascinated by the transformative processes in those she works with. Amy completed her graduate studies at Teachers College, Columbia University. Full bio >
Related articles written by Amy:
Specialities: Neurofeedback Sessions in NYC and Neurofeedback Rental Manager for New York State and the East Coast Region such as; Maine, New Hampshire, Massachusetts, Rhode Island, Connecticut, New Jersey, Delaware, Maryland, Virginia, North Carolina, South Carolina, Georgia, and Florida as well as Puerto Rico and the U.S. Virgin Islands.
Grace Tian, Neurofeedback Trainer - NYC
NYC NeurOptimal® Neurofeedback Trainer
Grace completed her master's degree in counseling psychology at Teachers College, Columbia University. She is a certified Neurofeedback trainer and also a mindfulness practitioner who received her Mindfulness-Based Cognitive Therapy (MBCT) teacher training from Harvard Medical School and Center for Mindfulness Studies. Over the past few years, Grace has been committed to developing trauma-informed prevention and intervention programs that support optimal well-being. Her training and work experience sparked her interest in exploring the psychosocial factors associated with resilience through mindfulness-based interventions. Read bio and contact Grace here
NYC NEUROFEEDBACK
Specialties: Neurofeedback Sessions in NYC
Spring, 2022
NYC Neurofeedback + Mindfulness Training

program. Learn more.
---
California Neurofeedback Training Co.
Address: 28 N. Oak Ave, Suite 204, Pasadena, CA 91107
Sara St. John, Los Angeles & Pasadena, CA
Certified NeurOptimal® Neurofeedback Trainer and Rental Manager Coach (West-Coast Region)
Sara started with neurofeedback training in 2011 and enjoyed is so much that she switched careers and became a certified NeurOptimal® Neurofeedback Trainer in 2015. Since then she has managed over three hundred renters in California and surrounding states (Oregon, Washington State, Hawaii and Alaska). Sara also provides in-office neurofeedback sessions in Pasadena, California for those who want to try a session before renting.
For rental inquires or to book an appointment call or text Sara at 323-990-4486.
Specialties: Neurofeedback Sessions in Pasadena and Home System Rentals. Rental Manager for West-Coast States such as California, Oregon, Washington, Alaska and Hawaii as well as British Columbia in Canada.
Los Angeles Residents: Shipping cost, including return, is a flat rate of $45 with 2-day shipment. Alternatively, pick up for free when scheduling a session.
Pasadena Neurofeedback In Person Location: 28 N. Oak Ave, Suite 204, Pasadena, CA 91107. Learn more.
Los Angeles Neurofeedback Reviews
Neurofeedback Training has helped me greatly with sleep issues, anxiety, energy and focus. It takes time and consistently, but you will see results if you do it regularly. I notice immediate results but also cumulative results with regular sessions. I did a large number of weekly sessions and now I just use it occassionally to rebalance some of these issuess. I use this in conjunction with other treatments and modalities."
C. W., Glendale. Read full review on Yelp
Neuro-feedback has helped me immensely. I did a lot of research and made a lot of phone calls before finding Sara. You can tell she actually cares about making a positive influence in someones life and not just a dollar. She is not pushy, and she is very informative. I came in for a session and then rented to save in cost. I enjoyed it very much and keep coming in for "tune-up" sessions whenever I feel like I need one.
S.T., Eagle Rock, Los Angeles
Sara was absolutely wonderful from start to finish and beyond: highly supportive, flexible to work with my situation and needs. I came in for 3 sessions first and then rented a home unit. She had a number of suggestions during my 3 month rental process which helped me get the most out of my brain training investment.
S.P., Pasadena,. Read Yelp Review
---
Denver Neurofeedback Training Co.
In-Person Neurofeedback Location:
19647 Solar Cir B-101, Parker, CO 80134 (Neurofeedback Sessions only)
---
Kim Planansky, Fort Collins, Colorado
Certified NeurOptimal® Neurofeedback Trainer and Rental Manager Coach (Mid-West Region)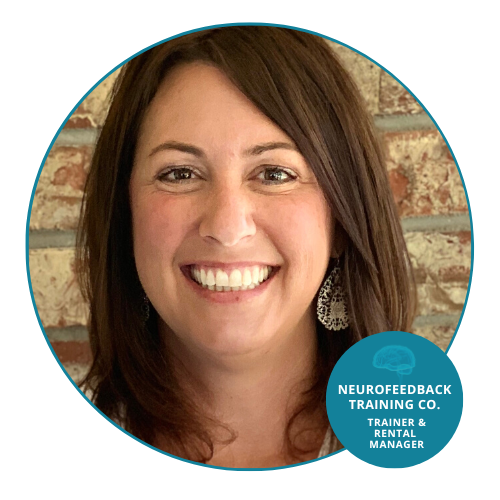 Certified NeurOptimal Neurofeedback Trainer and Rental Manager Coach (Mid-West Region)
After relocating from Texas to live in Fort Collins, Colorado, Kim is now managing the rental program for Neurofeedback in Colorado and other states in U.S.. If you are located in states such as Utah, Texas, Nevada, Idaho - Kim will help you throughout your rental month. Read bio
RENT A NEUROFEEDBACK HOME SYSTEM
Location: Fort Collins, CO
Specialties: NeurOptimal® Home System Rentals. Rental Manager in Colorado and General Region within USA and Canada.
U.S. States include: Illinois, Indiana, Michigan, Minnesota, Ohio, Wisconsin, Nebraska, Minnesota, Iowa, Missouri, Kansas, Michigan, Indiana, and Ohio
Jennifer Tierney, Denver, Co
NeurOptimal Trainer and Health Practitioner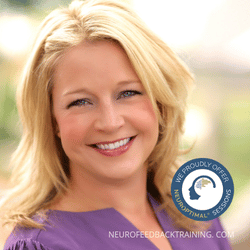 After being introduced to NeurOptimal and having participated in regular sessions, Jennifer became a believer and avid supporter of the system and process. So much so, that she decided to become certified and start a neurofeedback practice, leaving behind a life as a senior executive in the corporate world. Jennifer now sees clients for in-person sessions at an office in Parker, Colorado.
---
Joy Om, Boulder, Colorado
NeurOptimal® Trainer and Health Practitioner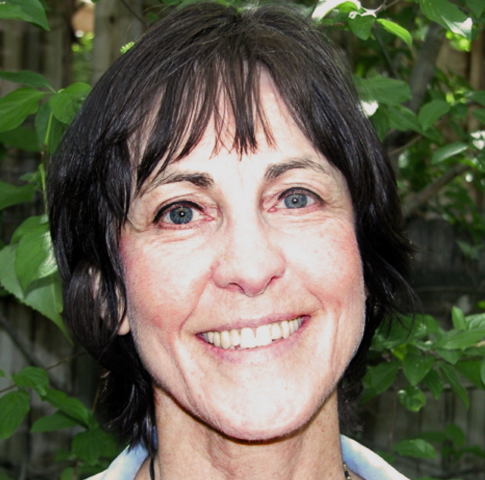 Joy has a B.A. in Psychology and is a graduate degree in Special Education. Besides being a Certified Zengar Neurofeedback Practitioner she is also a Certified Advanced Rolfer (33 years) and a registered Biodynamic Cranio-Sacral Therapist.
SAVE IN NEUROFEEDBACK COST
---