SCHEDULE A NEUROPTIMAL SESSION
Neurofeedback Training Co. headquarter is in New York City where therapy is also available. We provide NeurOptimal sessions in NYC, Los Angeles and Boulder, Colorado.
---
NYC NEUROFEEDBACK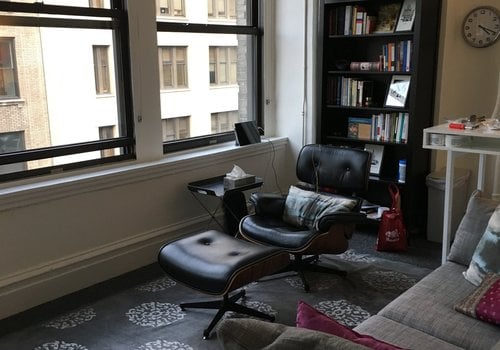 ADDRESS:
32 Union Square East, Suite 1017, NY, NY 10003. (On Union Square in Manhattan)
Schedule a session by filling out the form to the right and one of our Neurofeedback Trainers will get back to you.
Cost per Neurofeedback Session: A neurofeedback session range from $125.

Special Offer for New Clients: Receive $30 off, pay only $95 for your first session. Neurofeedback Package Plans also available: Buy 10 sessions, get one free!

NYC Hours: Monday - Friday and some evenings.

Therapy Also Available: Schedule a combined therapy and neurofeedback session with our licensed therapists & certified NeurOptimal® Neurofeedback Trainers.

A Neurofeedback session lasts 50 minutes while the NeurOptimal training program is 33 minutes.
SCHEDULE A NYC NEUROFEEDBACK SESSION
---
LOS ANGELES NEUROFEEDBACK
ADDRESS:
28 North Oak Ave, S. 204, Pasadena, CA 91107. (Cross street Colorado Blvd. near Pasadena City College)
---
BOULDER, COLORADO NEUROFEEDBACK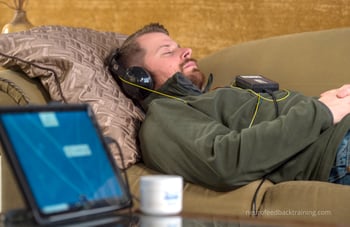 Address: 4236 Piedra Pl., Boulder, Colorado. 80302
Home System Rentals also available in both Boulder and Denver area. Pick up the equipment for free at our Denver location!
---
PORTLAND, OREGON NEUROFEEDBACK
Looking for a neurofeedback trainer in Oregon? We now offer free shipment (a $75 savings) for residents in Portland when renting a NeurOptimal neurofeedback home system from us. Learn more.
Neurofeedback Reviews
Does neurofeedback work? We have interviewed our clients who have trained for symptom relief from conditions such as ADHD, brain injury, concussion & stress.
How long are the sessions?
A regular session lasts 33 minutes and the in-office visit takes a total of 50 minutes.
How many neurofeedback sessions do I need?
The number of sessions varies depending on why the person is training and type of symptoms. In general, most clients train somewhere between 10-30+ sessions. But when clients have more stressors they often need more training.