SCHEDULE A NEUROPTIMAL SESSION
Searching for Neurofeedback Near Me?

Neurofeedback Training Co. headquarter is in New York City where therapy is also available. We provide NeurOptimal sessions in NYC, Los Angeles, Denver and Boulder, Colorado. Consider also renting a home system - the same professional system we use in our offices.

COVID-19 UPDATE: Our offices in NYC, Denver and Boulder are now open for in-office sessions and we have enforced some strict safety protocols. View these new policies here. However, Los Angeles office remain closed until further notice.
---
NYC NEUROFEEDBACK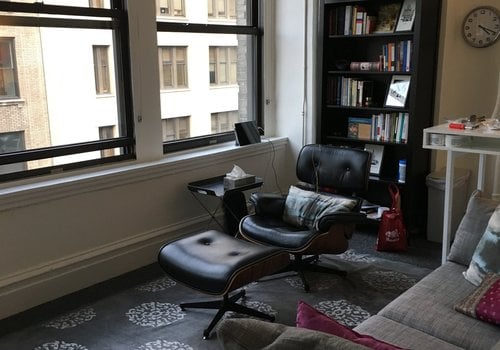 NEUROFEEDBACK NY ADDRESS:
32 Union Square East, Suite 1017, NY, NY 10003. (On Union Square in Manhattan)
Schedule a session by filling out the form to the right and one of our Neurofeedback Trainers will get back to you.
Cost per Neurofeedback Session: A neurofeedback session range from $150.

Special Offer for New Clients: Receive $30 off, pay only $95 for your first session. Neurofeedback Package Plans also available: Buy 10 sessions, get one free!

NYC Hours: Monday - Saturday

Therapy Also Available: Schedule a combined therapy and neurofeedback session with our licensed therapists & certified NeurOptimal® Neurofeedback Trainers.

Appointments run 45-50 minutes and the actual neurofeedback session time is 33 minutes.
SCHEDULE A NYC NEUROFEEDBACK SESSION
---
LOS ANGELES NEUROFEEDBACK (PASADENA)
UPDATE: In-office in LA remain closed until further notice. Instead we recommend renting a system which provides the same effective brain training.
NEUROFEEDBACK LOS ANGELES ADDRESS: 28 North Oak Ave, S. 204, Pasadena, CA 91107. (Cross street Colorado Blvd. & Oak Ave. Office is located near Pasadena City College)
Pasadena neurofeedback sessions are currently not available due to COVID-19. We recommend renting a home system for our local clients. Free pick up in Northeast Los Angeles (Mt. Washington). Click here to get started with a home rental.
Initial cost: $110. Regular cost per session: $150
Sessions are with Sara St. John, certified NeurOptimal® Neurofeedback Trainer and Rental Manager Coach for the West-Coast Region.

Home System Equipment can be picked up for free at our Northeast Los Angeles (Mt. Washington) location. View Rental Cost & Plans
---
DENVER NEUROFEEDBACK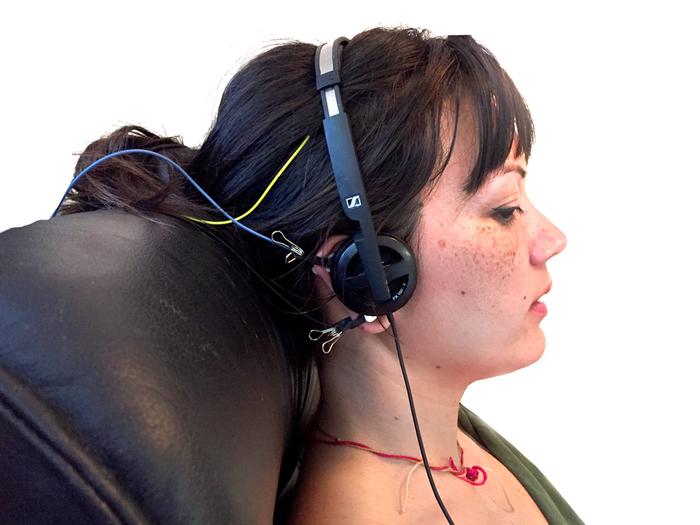 Neurofeedback Denver: Try a neurofeedback session before renting at reduced cost
Sessions are with affiliate NeurOptimal® Trainer Jennifer Tierney Denver Office Address: 19647 Solar Cir B-101, Parker, CO 80134

Interested in renting a NeurOptimal system? The rentals are available for pick up in North Denver. Learn more >
---
BOULDER NEUROFEEDBACK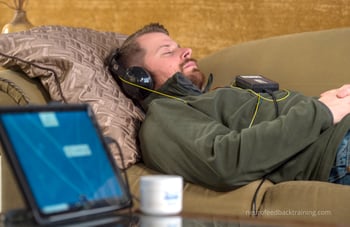 Address: 4236 Piedra Pl., Boulder, Colorado. 80302
Cost per Neurofeedback Session: $130. Special offer for new clients.

About the Neurofeedback Trainer: Sessions are with Certified NeurOptimal® Trainer Joy Om.
---
NEUROFEEDBACK NEAR ME
RENT A SYSTEM - FREE SHIPMENT IF LOCATED IN PORTLAND & SEATTLE
Looking for a neurofeedback trainer in Oregon or Washington State? We now offer free shipment (a $75 savings).
*This discount is only for residents in Portland and Seattle with a two month's minimum rental. Learn more.
---
LEARN MORE ABOUT NEUROFEDBACK

Neurofeedback Reviews
Does neurofeedback work? We have interviewed our clients who have trained for symptom relief from conditions such as ADHD, brain injury, concussion & stress.

How long are the sessions?
A regular session lasts 33 minutes and the in-office visit takes a total of 50 minutes.

How many neurofeedback sessions do I need?
The number of sessions varies depending on why the person is training and type of symptoms. In general, most clients train somewhere between 10-30+ sessions. But when clients have more stressors they often need more training. Tips for Best Results in Neurofeedback Training >