ASK US about Neurofeedback
Our experienced neurofeedback trainers are standing by to answer your questions about neurofeedback therapy (NeurOptimal® training): How does it work and what is the difference between NeurOptimal® and other protocol-neurofeedback systems? Where can I find a neurofeedback trainer near me? What is the cost of neurofeedback and what are my training options?
If you cannot find the answers on our website, fill out the form and we'll respond to you as quickly as we can!
Please note: If reaching out to us during off business hours, weekend or on a holiday you will hear from one of our trainers the following business day. Alternatively, use the Chat Widget in lower right corner.
Read Also:
---
NEUROFEEDBACK TRAINING CO. LOCATIONS
NYC
Main Headquarter is located in NYC. At this location we offer NeurOptimal® Neurofeedback Therapy Sessions and Neurofeedback at Home System Rentals.
Location: 32 Union Square East, Suite 1017, New York, NY 10003
Phone Numbers to Trainers:
---

LOS ANGELES:
In-person sessions and equipment rentals at two separate locations. In-person sessions are by appointment with Advanced Certified NeurOptimal® Trainer, Sara St. John who also handles all home equipment rentals for the west-coast region (California, Hawaii, Oregon, Washington State) and Canada.
Phone: 1+323-990-4486
Pasadena Location (In-Person Sessions): 28 N. Oak Ave. S. 204, Pasadena, CA 91107 (by appointment only)
---
COLORADO (DENVER & BOULDER)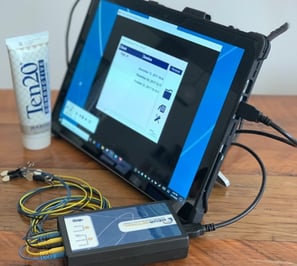 We provide in-person sessions in both Denver and Boulder with affiliate NeurOptimal® trainers Jennifer Tierney and Joy Om. Colorado neurofeedback home equipment rentals are managed by NeurOptimal® Trainer Kim.
Phone: 1+720-664-6872
DENVER
Denver Location (In-Person Sessions only): 19647 Solar Cir B-101, Parker, CO 80134. (In-person session with our affiliate Denver Neurofeedback Trainer Jennifer Tierney, schedule here.)

BOULDER
Boulder Location (In-Person Sessions only): 4236 Piedra Pl. Boulder, Co. 80302 ( In-Person Session with affiliate Colorado Neurofeedback Trainer Joy Om)



---