NEUROPTIMAL® NEUROFEEDBACK EQUIPMENT FOR SALE
As sales representatives for NeurOptimal® the equipment can be purchased from us. Learn how much a neurofeedback system cost for home or professional use.
The neurofeedback machine for sale is the same advanced technology used in our offices.
Have questions? Use our Chat Widget below or click here to schedule a meeting with a certified trainer.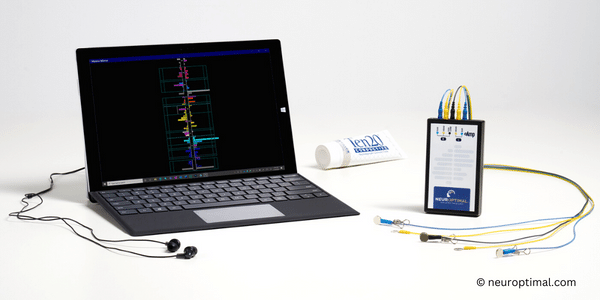 Choose Between Two NeurOptimal® Neurofeedback Bundles:
LIMITED LICENSE BUNDLE
Price: From $7495*
Includes 100 sessions (approximately $75/session).
What's included?
Everything needed to start brain training at home.

Used up your sessions? Buy more for as little as $10/session.
Same technology as used in clinics with a simpler interface you can learn in minutes!
UNLIMITED LICENSE BUNDLE
Price: From $9,995*
Unlimited Sessions. Zero-interest financing.
What's included?
All equipment required for set-up

Unlimited use without any additional fees required
If you are a healthcare professional or wellness provider looking to expand your practice with neurofeedback? Click here to learn more.
*Residents of some states will have applicable sales tax added.
---
INTERESTED IN BUYING A NEUROPTIMAL® SYSTEM?

Fill out this form and Natalie Baker, Sales Representative and Advanced NeurOptimal® Trainer, will get back to you.
PLEASE NOTE:
Whether you order your system directly from Zengar (the makers of NeurOptimal®) or purchase through us the price is the same!
Yes, I am interested in buying a NeurOptimal® system
---
WEBINAR ON NEUROFEEDBACK FOR WELLNESS & HEALTHCARE PROFESSIONALS
Buying a system for your clinic or practice? Watch our 45 min. Q&A Webinar with Natalie Baker.

---
Not ready to buy?
Rent a Neurofeedback at Home System
Same training (and system) as in-office sessions or equipment product sales
Three different monthly plans offered, including an Unlimited Plan (best value for families)
Easy 2-day Shipping and Hassle-free Returns
All our rentals comes with the newly updated NeurOptimal 3.5 software and ongoing support from an experienced rental coach

Latest Neurofeedback Review 2022
"We had a great experience renting the NeurOptimal home system, and plan on purchasing a unit for long-term use."
– F. NY (Google Review)

---