NEUROPTIMAL® NEUROFEEDBACK EQUIPMENT FOR SALE
As sales representatives for NeurOptimal® the equipment can be purchased from us. Learn how much a neurofeedback system cost for home or professional use.
The neurofeedback machine for sale is the same advanced technology used in our offices.
View cost below or click here. Have questions? Use our Chat Widget, fill out the form below schedule a meeting with an expert neurofeedback trainer.
Rather rent ? Click here to learn the cost of a home neurofeedback rental.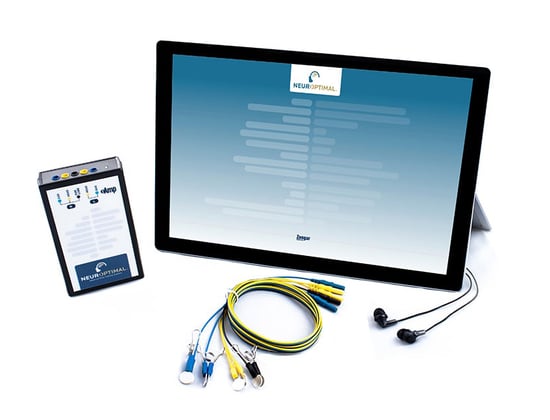 LIMITED LICENSE BUNDLE
Price: $7,995*
Includes 100 sessions (approximately $75/session).
What's included?
Everything needed to start brain training at home.
Used up your sessions? Buy more for as little as $10/session.
2 coaching session to get you started
Same technology as used in clinics with a simpler interface you can learn in minutes!
UNLIMITED LICENSE BUNDLE
Price: $10,995*
Unlimited Sessions. Zero-interest financing.
What's included?
All equipment required for set-up
Unlimited use without any additional fees required (best option for professionals)
2 coaching sessions to get you started
Are you a healthcare professional or wellness provider looking to expand your practice with neurofeedback? Learn more
*Residents of some states will have applicable sales tax added.
---
Read to buy a NeurOptimal® System?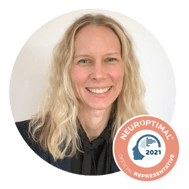 Fill out this form and Natalie Baker, Sales Representative and Advanced NeurOptimal® Trainer, will get back to you.
Yes, I am interested in buying a NeurOptimal® system
---
Buy Neurofeedback Equipment for Your clinic or practice
We help health professionals get started with neurofeedback training! Get expert guidance from Natalie Baker, LMHC, NeurOptimal representative since 2011
---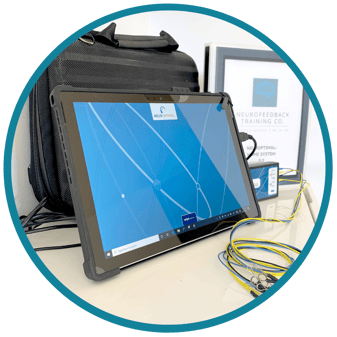 Not ready to buy? Rent a Professional Neurofeedback Home System for a month
Same training (and system) as in-office sessions or equipment product sales
Three different monthly plans offered, including an Unlimited Plan (best value for families)
Get ongoing support from an experienced rental coach
Easy 2-day shipping and hassle-free returns
All our rentals comes with the newly updated

NeurOptimal 3 software
---
Latest Neurofeedback Reviews From Buyers
This renter in New York decided to buy as an ongoing support to destress and improve overall brain function
"We had a great experience renting the NeurOptimal home system, and plan on purchasing a unit for long-term use."
– F. New York (Google Review)
Family decided to purchase for emotional regulation
My family of three used NeurOptimal for two months. I had about 35 sessions. It is amazing. My stress and worry was dramatically reduced. And we all felt better overall. Better able to deal with stress. Better overall family interactions. We only stopped renting because we plan to purchase to use as a tool for our ongoing wellness.
L. California
A renter California ended up purchasing a system after seeing results in himself and two children:
I rented NeurOptimal mainly for helping my son in relaxing and focusing on tasks. Sara was kind and very patient in explaining about the product and answering all my questions. She suggested that everyone would benefit from the use of the system. We rented the system for a month. Both my kids loved the Neuroptimal sessions and felt relaxed after every session. I myself felt noticeable improvements in memory, eg. remembering names and recalling words in conversations. We finally decided to buy NeurOptimal system to be able to reap long term benefits. For the entire purchasing process, Natalie was super helpful. She was prompt in responding to all my emails. The support was exceptional throughout the process.
– S. San Francisco, CARead Google Review
This family credits NeurOptimal to be a 'game changer' as it helped their child with self-regulation:
NeurOptimal neurofeedback has been a game changer for our family. ;We've done conventional therapies for years making gains but I've always felt that we've been missing something. When we decided to try NeurOptimal , I wasn't sure my energetic pre-teen son would tolerate the 5 leads and sitting for a 33-minute session. With the help of a patient therapist, we walked him through each step of the process allowing him to touch the leads and assuring him the process would not hurt. The process became calming to him. To this day, a NeurOptimal session is the longest amount of time that my son will sit. NeurOptimal doesn't require conscious participation so it is a training accessible to even kids with the most complex challenges. With autism, self-regulation is both elusive and desperately needed to make gains. NeurOptimal trains the brain to optimize functioning which results in better self-regulation as the central nervous system calms down. My son began doing sessions twice weekly in a clinic, then we rented for a month, and now own a system. We used grants to make the training possible.Training the whole brain is unlike anything we have ever done. It has been a journey of discovery, of learning to trust the brain's ability to self-correct and prioritize gains. It has taught me how amazing my son's brain truly is. Sleep, eye contact, self-regulation, a significant decrease in behaviors, and improvement in cognitive functioning are some of the gains my son has made. Neuroptimal has helped me become a better advocate for my son and is a deep form of self-care that I can do with my son. It has helped me sleep better, feel calmer, build resilience during intense challenges, and listen to understand to check how I am responding to my son. We have been able to manage the turbulence of puberty without medications by training the control center of the body, the brain. Building NeurOptimal into our lives has been one of the greatest tools that we have discovered for managing autism and making gains that I never thought were possible.
– Gabriella, AZ