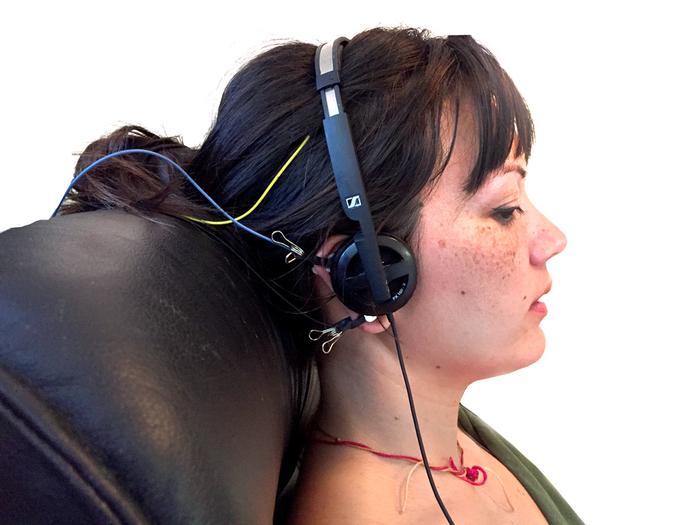 TRAIN YOUR BRAIN WITH NEUROFEEDBACK THERAPY
Suffering from stage fright? Learn how to cope with performance anxiety with neurofeedback training. Training your brain with the NeurOptimal system can help alleviate your stress levels and improve your focus.
Watch our success story from Jenny below and read commonly asked questions how it works and what the benefits are below.
WHAT ARE THE BENEFITS?
In this video, Jenny explains how training with the NeurOptimal Neurofeedback System helped alleviating her stress levels and agonizing thoughts and some other surprising shifts. Jenny trained consistently for a six months period (twice per month) at our NYC Clinic.
---
HOW DOES NEUROPTIMAL NEUROFEEDBACK WORK
Neurofeedback Training with the NeurOptimal® system reorganizes the brain to operate more efficiently. It is used by thousands of people to bring more ease, joy and peace into their lives.
WHAT RESULTS CAN I EXPECT?
There is no standard answer to these questions because everyone's central nervous system is unique. While we cannot predict what your brain will do with the information it receives from the neurofeedback therapy training, we can offer a few guidelines.
Clients describe after a neurofeedback session feeling clearer, calmer, lighter or brighter for a few hours after the session – a feeling that typically will last through the week, from one session to the next (weekly sessions being the most common). Eventually, this new centered way of being becomes their "new normal". Only if they get thrown off by a negative event - a bad day at work, chemicals, a knock on the head - might they drop into the way they felt before. But generally, they will not dip as deeply into emotional discomfort and will more than likely bounce back from challenging situations much more quickly and easily. Here's what one of our client's feedback.
"The process is deceptively simple — being hooked up to a neurofeedback device, and sitting quietly. Afterwards there's a subtle but powerful shift in feeling — I feel more present, and relaxed, and have greater well being. It's been very effective in working with my anxiety."
NEUROPTIMAL REVIEWS
Here's a recent review from one of our rental clients: "I rented a Neurofeedback machine for 3 months and have been very pleased with the results. I feel calmer and more focused. I am very grateful to have had the opportunity. Sara and Kate were wonderful and responsive. Thank you very much."
Read also a therapist's review here: How Neurofeedback Helped Me Get Unstuck
---