NEUROFEEDBACK AT HOME – RENT A SYSTEM
Rent a professional-grade NeurOptimal home system and save in neurofeedback cost. Safe and effective brain training approved by FDA.
The NeurOptimal® Home System is a fully automated neurofeedback system and is specifically designed for home use. All our tablet-based system includes the updated NeurOptimal software version 3.0.
Scroll down to read more or click on links below:
COVID-19 UPDATE: We have rentals available for shipment within U.S.. All our rental equipment and its components are wiped down thoroughly with a disinfectant prior shipment. Free pick-up and drop off in Denver & Los Angeles. NYC residents receive free courier service.
---
NEUROFEEDBACK COST & RENTAL PACKAGES
Choose between three monthly plans. Extend as long as you wish and upgrade/downgrade as you go along! Includes everything you need to train your brain at home. Pick up for free or have it shipped for a flat rate. We offer price matching!
PERSONAL PLAN:
*$600/month
Includes 12 sessions
$50 per session
Ideal for one person training 3 sessions per week.
Additional sessions used are $25 each, billed upon return.
FAMILY PLAN:
*$800/month
Includes 22 sessions
$37 per session
Ideal for a family or those who would like to do more than three sessions per week.
Additional sessions used are $25 each, billed upon return.
UNLIMITED PLAN:
*$900/month
Unlimited Sessions
$30 per day. Train up to 6 people*

Ideal for those who are training multiple people.
*If more than 6 people there is an additional $50/month charge
*Residents of NY, CA and CO will be charged sales tax. Minimum rental is one month (1 month = 30 days). After first month, rent for two weeks or a month. Shipment cost is not included in price and billed separately.

Lowest price guaranteed. We will match any price.
SPECIAL SHIPPING OFFER
Shipping (by 2-day FedEx) is now only $75 within U.S. including hassle-free returns and shipping insurance.
Free courier service now offered for NYC residents and free pick up and drop off at our North Denver, Colorado and Northeast LA locations. Low cost local flat-rate shipment is $40 for Los Angeles metro area residents. Hawaii & Alaska residents: Due to high shipping expenses, two months minimum rental period is required. Canada residents: $100 shipment one-way with 2 months minimum rental.

Limited home systems available! First come, first serve.
We currently have no wait list. Fill out the form below or click here to make your reservation today!
3 EASY STEPS TO RENT
Fill out the form to the right
After filling out the form, you will be prompted to add your reservation and create an account
Once you create an account, you will receive an email with a link to fill out a contract (on-line). Didn't receive the email? Check your Spam folder or reach out to us directly.
One of our rental managers, (Sara, Kate or Grace) will contact you to proceed with the rental, confirm your rental dates, shipping (or pick-up) details, and prepare your system.
Have questions about the rental process?
Call or text Sara at 323-686-2717 (PST) or use the Chat Widget in right corner to talk to a NeurOptimal trainer.
Good to Know
First come, first serve. If there is a wait, a filled out contract and reservation will get you on the waitlist. We at times have high demand but currently we have no wait.
An online reservation and a signed contract is required before we can ship out a system.
Rental fee payment is collected 24 hours before shipment or scheduled for pick up
Rental cycle dates will be set once system has been shipped/scheduled for pick up. The rental period begins the day after you receive your system and lasts 30 days (1 month). To be returned on your due date.
Pay as you go. Extend the rental after the first month. Upgrade or downgrade your plan as you go along. Sessions rollover to the next rental period.
Easy to use; we provide a printed step-by-step guide exclusive for Neurofeedback Training Co. renters on how to set it up. You will also be assigned neurofeedback trainer coach to guide you if extra help is needed.


Click here or scroll down to read a Q&A on the rental process
Why Rent The NeurOptimal Neurofeedback Home System?
Same neurofeedback technology, same tracking tools, same results. We've been helping clients train at home for over 9 years!
Our home neurofeedback kit is ideal for people who want to optimize their school and work performance, enhance mental acuity, create calm, emotional fitness, manage sleep issues, or shift their unhealthy relationships with cravings. View the benefits here.
With our rental system you can run brain training sessions for yourself and family, at home on your own schedule, and as regularly as you like, with 50% or higher savings compared with in-office sessions.
Six reasons why renting is the most effective option:
Saves in cost.

Same exact training as in-office visits

Easy to use. Watch a video here

Includes all materials needed to do brain training at home, including paste.

Train multiple people at home. (Up to 6 people. Only requirement is to send us a Consent Form for each person training. If you need to train more than 6 people, contact us by filling out the form)

Our team of experienced trainers will guide you through the renting process and each system comes with a printed manual.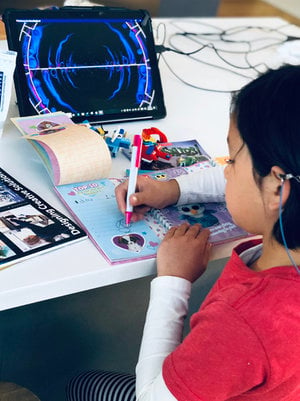 Children during a NeurOptimal session can draw, read, talk, play a game or simply sleep or "zone out" while training. Watch our video what happens in a session.
Neurofeedback Training with NeurOptimal® Is...
Ready to Rent? Reserve a home system today!

---
Neurofeedback Reviews from Our Renters
We had a great rental and neurofeedback training experience. Being able to speak with someone personally and get our questions answered so quickly was very nice. All of us benefited from the training sessions ; overall I feel more relaxed, procrastinate less and am in a more cheerful mood, my teenage daughter seem also less moody and she doesn't feel so anxious around school and tests and my husband says he sleeps deeper. Thanks again!
– A., Washington State, family of three
We have used the machine twice and it's helping tremendously already! My child enjoys it so much now that she is asks for it when she comes home from school. Whomever designed the instructions, did an incredible job. They are very helpful. Thanks so much for all of your help!
– Family of Four, Colorado
After having a few neurofeedback sessions in-office, I decided to rent a machine to train at home and save in cost. It has helped me with managing my stress levels and feeling more focused at work. I now feel more relaxed and happier – especially in social settings which was a nice surprise benefit.
---
Q&A On Renting a System From Neurofeedback Training Co.
WHAT'S INCLUDED IN A HOME RENTAL?
All of the equipment and supplies needed to do neurofeedback training at home, including conductive paste. Headphones are not required, but any earbuds or regular wired headphones can be used if you prefer them (instead of the system's speakers). High-speed internet access is recommended in case you require technical support.
WHICH NEUROFEEDBACK EQUIPMENT AND SOFTWARE DO YOU USE?
All of our rental systems have the recently updated NeurOptimal 3.0 software (released April 2018). Learn more about the latest 3.0 features here. Our rental units provide the exact same training as offered by neurofeedback centers or therapy offices that provide NeurOptimal@ sessions.
HOW SOON CAN I GET THE EQUIPMENT?
2-4 business days. (A complete reservation and signed contract will process your rental quicker). We ship the equipment directly to your home. (March 2020 Update: We offer free local courier service for New York City residents and free pickup/drop off in Denver). Cost for 2-day shipment range from $40-$75 and includes hassle-free returns and shipping insurance. Read our shipping policy here.
HOW LONG CAN I KEEP THE HOME RENTAL FOR?
After the initial month, you can extend your rental in two week or full month periods, for as long as you'd like to keep training. If you don't complete all your sessions, we recommend extending . The sessions rollover to the next rental period (except for Unlimited Use Plan). One can upgrade and downgrade as you continue to rent. Two to three months rental is recommended for best results.

Not ready to rent? Talk to an experienced rental coach!
Use the Chat Widget in lower right corner or click here to schedule a 15 min. phone call with one of our experienced rental managers and neurofeedback trainers.
Step-By-Step-Renting Guide
Fill out a rental request form here. You will then be prompted to create a reservation in our Rental Portal.

Once you have created your reservation, you will receive an email with a link to our Rental Contract. For your security, you will need to confirm your email address with our online system before accessing the contract. A completed Rental Contract is needed before we can assign and ship a system to you. If you have any problems with the contract signing process, contact Sara at sara@neurofeedbacktraining.com or use the Chat Widget in lower right corner

You'll receive a confirmation email from our rental managers (Sara, Kate or Grace). Once we have assigned a system to you, we will email you the next business day to confirm the details of your rental, rental dates, etc. If you completed your contract on a weekend or evenings, we'll process it the next business day. Payment is not due until you rental is ready to ship!

Rental ships/picked up. Your Rental Manager will send you an email to confirm that you are ready for pick-up. Shipments will include automatic update notifications from FedEx. Payment is due before shipment and 24h before pick-up date. Shipping within the US is $75 (includes return shipment and insurance). Please note: Due to the high shipping costs to certain states (Hawaii and Alaska) and abroad shipment to Canada we ask renters for two months minimum commitment.

Pick/Up available in Denver. Due do office being closed in NYC we now offer free courier service for NYC residents. Los Angeles Metro Area: Local shipment via FedEx at a $40 flat-rate (including return) for residents in Los Angeles or pick up for free in Northeast Los Angeles. Other cities; $50 for Portland, Seattle, Denver or Boulder. residents. Please note: A signature is required for FedEx delivery. We can also ship to a nearby FedEx office. If so, please provide us with the FedEx address.

Receive the home unit and all accompanying materials, including paste, instructions and forms. Take your time to read through the printed manual prior your first session.

Train your brain! Click here to view a short video on how to set up the EEG sensors and the equipment. You can use the system's built-in audio speakers for your training sessions, or any wired headphones or earbuds. We are also available if you have any questions. High speed internet access is recommended to allow the software to do automatic updates every 7 days.

We will be checking in with you periodically to see how your training is going and to answer questions. Make sure to fill out a Checklist Form every set of 8 sessions to track your progress!

A week before your training period ends, you'll receive an automatic email alert. A rental manager will also contact you to see if you wish to extend your rental. We recommend training for 2-3 months period for best results. Sessions rollover from month to month if you haven't had time to complete all of the sessions included in your rental plan. When extending, your credit card will be charged the first day of the next 30 day period.

Returning the system: When your rental period is over, please use the same packaging and FedEx return label we provided (for all US rentals). For Canada renters, and all other countries, the renter is responsible for the return shipment with insurance. If you do not use our packaging please buy your own. When shipping back the equipment, please ship the same day of your rental due date. We charge a late fee of $25 per day if we haven't received the unit back agreed to.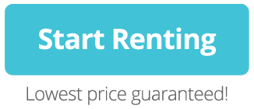 Why Rent From Neurofeedback Training Co.?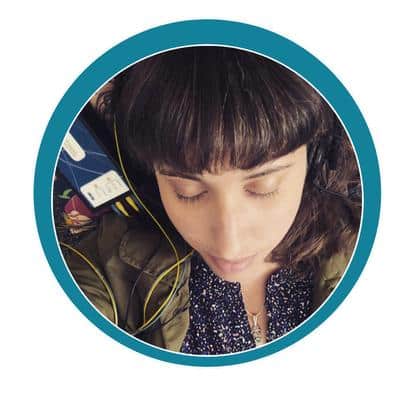 WE'VE BEEN RENTING OUT SYSTEMS SUCCESSFULLY SINCE 2011!
---
ALL SYSTEMS ARE UP-TO-DATE AND INCLUDES THE LATEST VERSION NEUROPTIMAL 3.0 SOFTWARE!
---
GUARANTEED RENTAL EXPERIENCE
If a rental system is not running properly we will arrange a remote support call with a NeurOptimal technician. If the problem is not resolved, we'll put your rental period on "pause" until we have sent you a replacement system.
---
EXPERIENCED NEUROFEEDBACK RENTAL COACHES
All our trainers have years of experience
---
NEUROFEEDBACK TRAINING TIPS
Read our blog written by our neurofeedback trainers on how to get the most out of your rental experience.