BRAIN TRAINING WITH THE NEUROPTIMAL® NEUROFEEDBACK SYSTEM
NeurOptimal® Neurofeedback system is cutting-edge brain training technology designed to create calm, improve mental functioning & enhance your mood. It is fully automated, non-invasive and safe for all ages.
Learn the best neurofeedback training options and cost for individuals and health care professionals. Discover NeurOptimal today!
---
How Does NeurOptimal Work?
In this two-minute video, learn how neurofeedback works and why the professional-grade NeurOptimal® system is effective brain training. Continue reading.
---
Our Expert Team
Neurofeedback Training Co. began offering brain training using the NeurOptimal® Dynamical Neurofeedback equipment by Zengar in 2011 after extensive research and evaluation of the different neurofeedback technology. Our main headquarter is in New York City with affiliates in Los Angeles and Denver. As a sales representative for NeurOptimal, we also guide health practitioners in setting up neurofeedback in their clinic.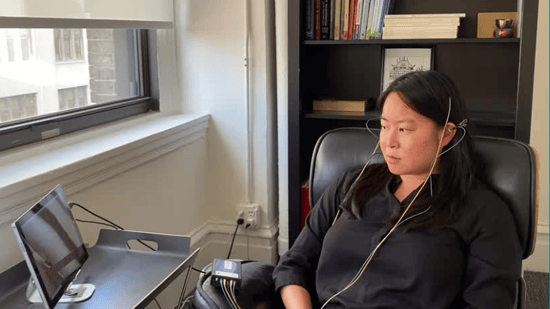 ---
Educational Webinars
New to neurofeedback? Educate yourself. Watch these webinars.
Essential FAQs answered by co-creator of NeurOptimal®, Dr. Brown. Watch here.
---
Top Training Options & Cost
Rent a home system; Pay $55 or less per session. Multiple people can train together. S

ame effective neurofeedback sessions as in our clinics

. Learn more
Buy a unit for home or professional use: Cost range from

$

7,495 and up. Get expert guidance. We help healthcare practitioners bring NeurOptimal to their clinic or therapy practice. Learn more
Schedule a session; Cost per session is $125 and up. We're located in NYC, LA, or Denver.
Not sure what option is best? Schedule a consultation with a trainer.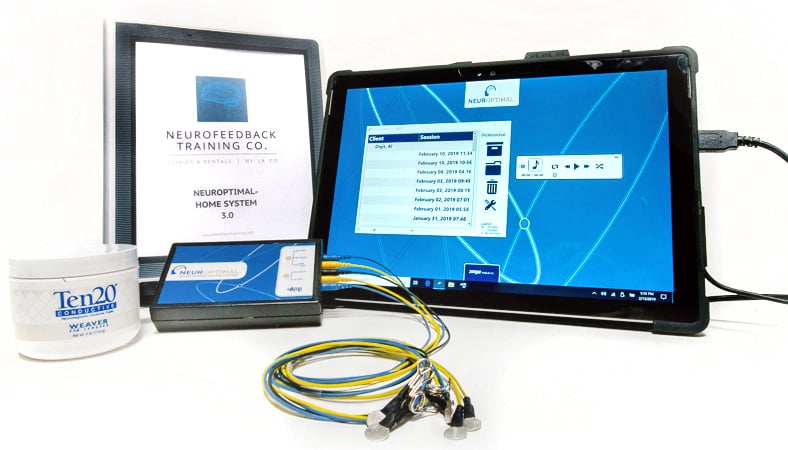 ---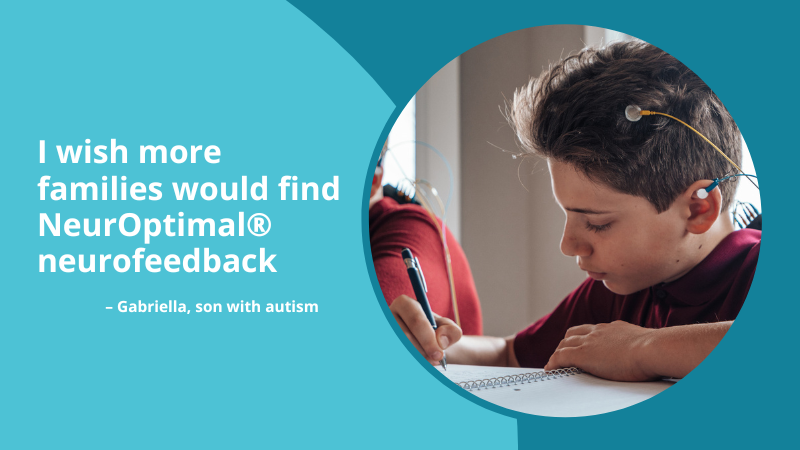 Neurofeedback Reviews
Read our 5 star reviews!
Here is a yelp review from a mother and teenage son training together for 4 months:
The training greatly helped my son who has severe anxiety relax and sleep better. He started sleeping like a baby a few sessions in to our training. I also feel less stressed out since starting using neurofeedback. We will certainly revisit again in the near future.
---
Have Questions? We're here to Help.
Schedule a free 15 minute phone consultation or use the Chat Widget in lower right corner to talk a a neurofeedback coach now.