Brain training with NeurOptimal Neurofeedback System is cutting-edge technology to create calm, improve mental functioning & enhance your mood. It's a fully automated non-invasive neurofeedback technology, safe for all ages.
Discover Neurofeedback today and learn how to schedule a session, rent or buy a unit.
Ready to get started?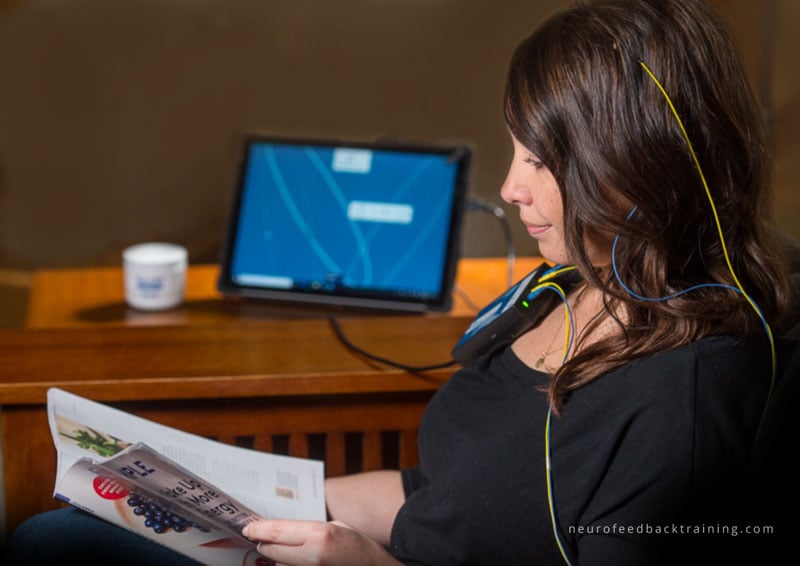 What is Neurofeedback?
In this video below, Natalie Baker, Advanced NeurOptimal® Neurofeedback Trainer in NYC, explains how neurofeedback works and why the professional-grade NeurOptimal system is the most effective brain training to boost brain function.
---
Neurofeedback Success Rates: Latest NeurOptimal Reviews
Is brain training with NeurOptimal Neurofeedback effective? After a few NeurOptimal sessions clients may notice the following: feeling calmer, dropping away of fears, increased mental acuity, focus, and clarity.
"I've used neurofeedback for 2 months for performance anxiety - training 3 times a week. I'm becoming noticeably more comfortable in both personal and professional situations. I liked it so much that I decided to purchase a system. Thanks! :)"
NeurOptimal can also be used at home. Here's a review from a rental client:
"I rented a home system package for three months. I was immediately impressed with the careful organization of materials and instructions. It is easy for a technological dinosaur like myself to use! The effect on myself is beyond adequate description. Daily increasing peace, focus, better restful sleep and especially feeling less stress in my response to the challenges I face."
About Neurofeedback Training Co.
We began offering brain training using the NeurOptimal® Dynamical Neurofeedback equipment by Zengar in 2011 after extensive research and evaluation of the different neurofeedback technology.
Neurofeedback Rentals
Today, Neurofeedback Training Co. is the largest provider of NeurOptimal home rentals in U.S.. Renting a system is the most affordable, effective and convenient option. Start renting.
In-Office Sessions with Safe Covid-19 Protocols
We also provide in-office sessions with strict Covid-19 protocols in NYC, Los Angeles, Denver and Boulder. All our trainers are fully vaccinated. Schedule here.
Buy a Neurofeedback System for Home & Professional Use
Cost range from $7000 and up. Click here to learn the cost of owning a system.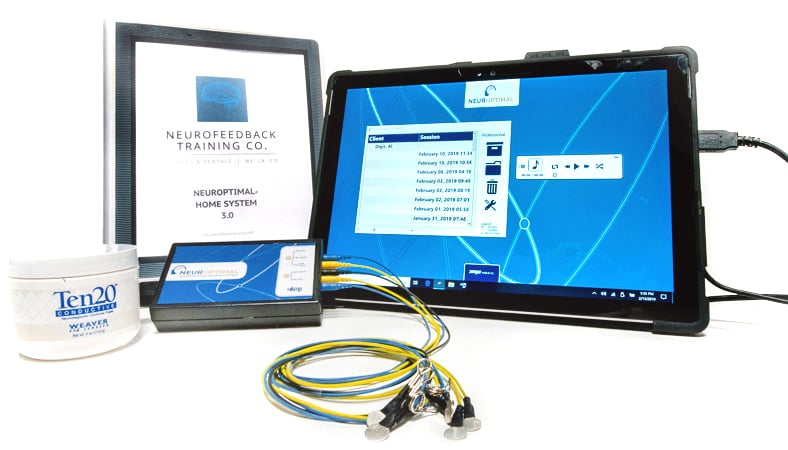 Not ready to rent? Read our exclusive home rental guide
Neurofeedback Podcast
The Beautifully Broken Podcast
Natalie Baker, owner of Neurofeedback Training Co. was featured in a podcast with Freddie Kimmel,
Episode 38: Neurofeedback to optimize your healing process. Click here to listen.
Top Articles from our Blog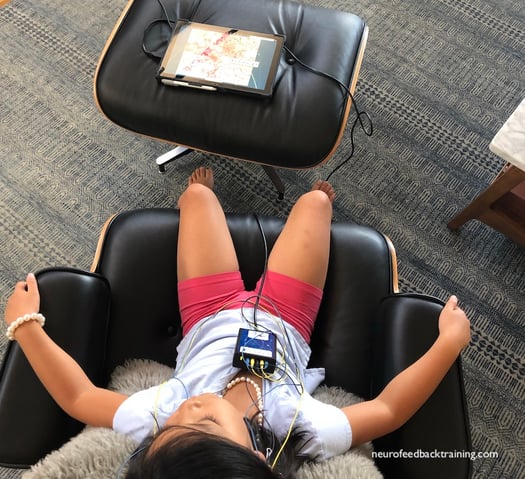 How do I know if it's working and what is the success rates? Assessing progress and results.
Which neurofeedback equipment is safe for you and your family. What to know about linear (protocol neurofeedback) vs. non-linear or dynamical neurofeedback. (NeurOptimal).
---

Have Questions? Talk to one of our experienced neurofeedback trainers!
Click here to schedule a free 15 minute phone consultation or use the Chat Widget in lower right corner.
---