SESSIONS, RENTALS & SALES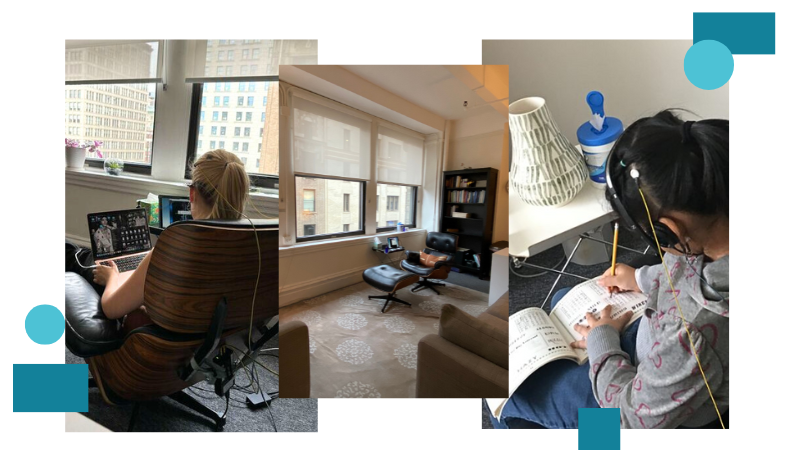 Table of Contents
Read straight through, or jump to the section you want to read:
TESTIMONIALS
What our cllients say
After trying NeurOptimal® with a therapist I found out that I could rent a machine and do it on my own at a lower cost. I rented it for a month, saw such great improvement that I decided to buy a unit. Natalie and her team were very knowledgable and made the process very easy.
After a total of 12 neurofeedback sessions at the NYC office, I am seeing a variety of positive benefits including falling asleep faster, decreased sensitivity to triggers, and a quicker recovery from bouts of anxiety. In general, I feel more stable and "myself" which translates to the ability to be more present with my wife and son. Neurofeedback training has been a key tool for me in my journey and I look forward to each session.
I so enjoy the staff and the caring feel of the office in general and also because I've seen such improvements in other areas of my wellbeing as well. I feel more calm and I sleep so well after a session. My life has become more manageable and in general, I feel like my mind is more clear and more organized.
WHO WE ARE
Neurofeedback Training Co. specializes in brain training using the NeurOptimal neurofeedback system. Our clinic have provided in-person neurofeedback sessions since 2010.
Learn the cost of a session at our NYC office, meet our team of expert trainers and read success stories.
Not sure which training option is best? Discuss your training options with an expert trainer! Use the chat widget or fill out the form below.
Neurofeedback Therapy Costs
In-Office
The cost per neurofeedback session in our New York office is $150. NeurOptimal® neurofeedback does not require a QEEG or brain map before the training starts because it is built into the technology. The first session includes intake, assessment of goals and completion of self-report tracking tools and the first neurofeedback session.
Session Discounts
Purchase a 10-pack of sessions and receive the 11th session for free. First-time appointments take an hour and subsequent neurofeedback sessions are 45 minutes.
Hours & Times
Flexible Schedule: Sessions available Monday - Saturday. Early morning and Evening times are available.
Insurance
We offer an out-of-network receipt that you can submit to your insurance if you have those benefits (this is for our NYC office only.) If you don't, we offer monthly
neurofeedback rentals
which will save in overall cost per session.
Address:
32 Union Square East, S. 1017, New York, NY 10003
Phone:
1 347-835-5408 Ext. 2 (Amy); 1 347-835-5408 Ext. 1 (Natalie, Sales only)
Meet Your Neurofeedback Experts
All of our neurofeedback trainers in NYC are Certified NeurOptimal® Neurofeedback Trainers with master's degrees and many years of experience in the field of health and wellness. Our neurofeedback trainer team bios >
Hear from clients who started with neurofeedback sessions in NYC and then rented a home system;
My training is going well, I've done two at home sessions so far. Third will be tonight. I did 21 in office sessions prior to the home rental. I'm definitely feeling calmer, more clear headed (sometimes), and more focused (sometimes). I'm still have trouble sleeping and fall into depression, but I notice an improvement in my mental state and response to external conflicts. Overall I notice positive internal change, but there is still plenty of room for improvement.
– Jane, NY
I almost couldn't believe how helpful the team at Neurofeedback Training Co. is. From my very first session, they made me feel safe and prepared for a change! After having a few sessions at the office I decided to

rent a machine

to train at home. I saw quick improvements with my sleep, then the rest fell into place. I would do it again in a heart beat.
After trying NeurOptimal® with a therapist I found out that I could rent a machine and do it on my own at a lower cost. I rented it for a month, saw such great improvement that I decided to buy a unit. Natalie and her team were very knowledgable and made the process very easy.
I'm feeling a lot calmer and am also slowly seeing improvements with my brother. For instance he is less moody and have an increase in his appetite. I shall do my best to rent again in the the future as I see that it has really benefitted us. Thank you so much for all of your help, I totally am beyond words of how grateful I am.
---
Tip! Ask your trainer/coach for a live demonstration of the neurofeedback system when you schedule an in-person session. Learn more about our rental costs and plans here.
---
Latest NYC Neurofeedback Training Reviews on Google
Amazing customer service and very knowledgeable. The Neuroptimal is hands down the best neurofeedback machine out there!

– Brandon. Google review. (rented a neurofeedback at home system for 2 months)
My Saturday sessions with Grace have been awesome so far! Neurofeedback has had a relaxing and zen-like effect on my mind that I didn't anticipate--there's really nothing like it that I've encountered before. It's a must try for those who want to tone down anxieties and sharpen their attention spans. Thanks again!
– S. Google review. (10 and on-going NYC neurofeedback sessions)
Read all google reviews for NYC Neurofeedback Training Co. or write your own!
Read Yelp Reviews from New Yorkers
Hear from clients who came in for neurofeedback sessions with Neurofeedback Trainer/Coach Amy at the NYC office
Read Margeret's journey:
First review:
I have had 5 sessions out of 10 to date. Amy has been very caring and is very knowledgeable. I love the location right on Union Square Park. So far I am calmer, am sleeping better, have a better sense of well-being, and have better mental clarity, concentration, and cognitive function. I look forward to seeing additional improvements as I complete the remainder of my sessions.
Second review: I just finished my final out of 10 sessions. When I first came in I had cognitive issues and trouble with organizational skills and concentration due to OCD AND ADHD. I was having mood swings, tiredness, and trouble sleeping. My cognitive skills have improved, I am more organized, concentrating better and more systematic while performing tasks. I'm happier, have a better sense of well-being, and am sleeping better. Overall my issues have improved about 40% since starting treatment which is HUGE!!! The facility is beautiful, very comfortable, and right near Union Square Park. My coach Amy was wonderful. She was very knowledgeable, patient, kind, and always happy to answer my questions. Overall my experience was wonderful, and I highly recommend it.
– M. in NYC. Read full Yelp review here
This is from a client in Brooklyn who sought relief from "brain-fog" after a jolt to the head. This is her 3 months brain training journey:
After experiencing "brain fog" from a fall, a friend of mine told me about Neurofeedback Training in Union Square. After my first session I felt significantly more grounded and centered, more in control of the connection between my mind and body. I was so relieved as the side effects of [my bump to my head] were quite scary!

The experience itself was so relaxing, professional, and uplifted. The technician was incredibly knowledgeable and I was relieved to have a path to my healing that was doable and effective.

Three months later, I've since continued my sessions at neurofeedback training. It is because I so enjoy the staff and the caring feel of the office in general and also because I've seen such improvements in other areas of my well-being as well. For instance, I feel more calm and I sleep well after a session. My life has become more manageable and in general, I feel like my mind is more clear and more organized.

I highly recommend NYC Neurofeedback Training Co. and the NeurOptimal neurofeedback training to anyone, especially those who want to feel more focused and relaxed. This is the place! Convenient location at Union Square, super friendly knowledgeable staff, wonderful relaxing experience, great benefits.
---
Please Note: Some technical terms in this testimonial has been removed as NeurOptimal® is a brain training tool and not a medical treatment. Learn how NeurOptimal® works by reading this article "
How do you feel after a neurofeedback session
."
---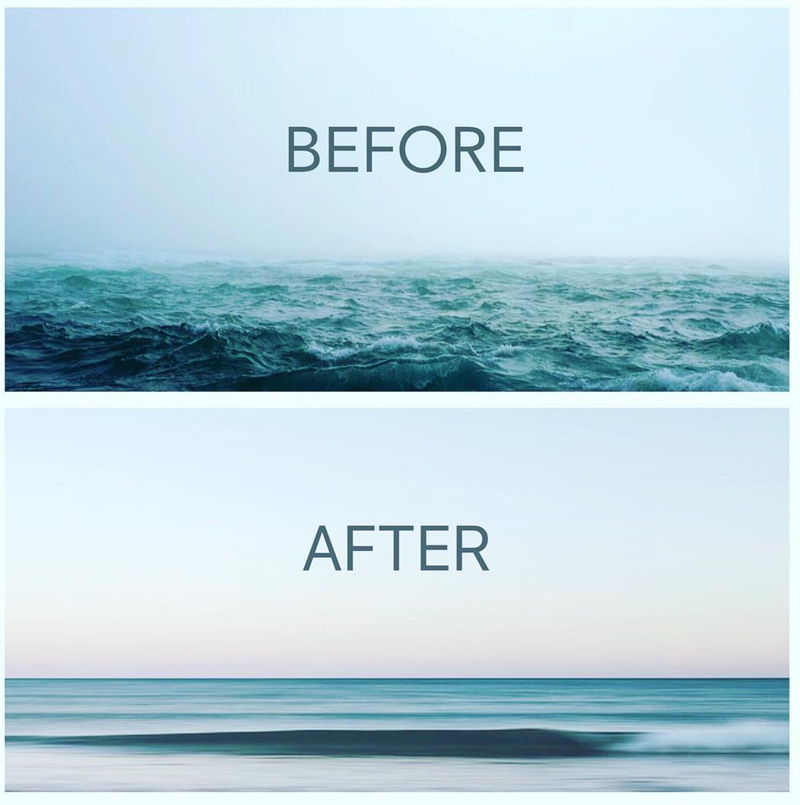 CUSTOMER REVIEWS
Read google reviews or write your own!
We want to hear from you!
WHAT IS NEUROFEEDBACK?

ABOUT THE SYSTEM

NEUROFEEDBACK BENEFITS
Neurofeedback is a form of brain training that was developed out of the discoveries of biofeedback. Neuroscientists discovered that measuring and tracking the brain's electrical activity, or brainwaves, was not only meaningful but could be used as a form of feedback to help correct or optimize the brain's performance.
The mental and emotional experiences people have are created through the brain's use of neuro-chemicals and electricity. Lack of mental focus when trying doing school work or worrying when it's time to fall asleep are examples of how the brain can get stuck in patterns of activity that don't benefit the individual in their current needs.
Only recently has the speed of computing technology reached a level that neurofeedback devices could be created. The speed of the brain's computing (think of electricity running through wires at a speed of milliseconds) can now be tracked by computers allowing this type of feedback system to created as a tool for brain wellness.
---
Why We Chose the NeurOptimal® Neurofeedback Device
At our neurofeedback center in New York, we use the NeurOptimal system. In 2011, after 10 months of research, we decided on the NeurOptimal device because it met our needs to provide effective and safe neurofeedback while keeping the costs for clients as low as possible.
The NeurOptimal® system is also the latest generation of neurofeedback.
In the first generation, the skilled trainer would set protocols to encourage the brain to change its brainwave patterns to match those of a 'normal' brain. While somewhat effective, it has limitations in that it was taking a linear approach (the brain is a nonlinear system) and not using real-time data about the maladaptive brainwaves. Potential for creating side effects from over or under training was possible. It also proves difficult because it required guessing which maladaptive patterns to prioritize.
With the second generation, the advancements in computing power allowed the design of the system to shift to be synchronized with how the brain optimizes its own performance. The expertise moved from the external trainer to the individual's brain. This profound shift allowed the device to use real-time information about the maladaptive patterns, which is much more precise and valuable than using a QEEG or brain map that was taken months ago.
It also is fully automated and does not require an expert setting protocols session by session, making the home neurofeedback device a reality. This shift dramatically reduced the potential cost for clients making neurofeedback at home an option.
With sessions at our New York neurofeedback center, the client learns to reset the brain's negative patterns, allowing the individual to better manage sleep, emotional regulation and cognitive fitness such as focus and concentration.
Often clients report feeling calmer, more focused and relaxed at the end of a session.
Our clients are adults and children of all ages. Each train for a variety of reasons. We see the best results in children when parents also have neurofeedback sessions.
Benefits include:
Sleep management
School / academic performance
Executive functioning
Emotional fitness and resiliency
Mental fitness for anti-aging
Stress management