What is Neurofeedback?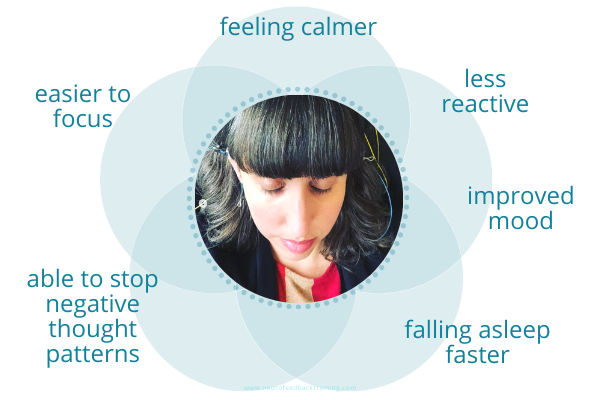 Neurofeedback is a form of brain training that was developed out of the discoveries of biofeedback. Neuroscientists discovered that measuring and tracking the brain's electrical activity, or brainwaves, was not only meaningful but could be used as a form of feedback to help correct or optimize the brain's performance.
The mental and emotional experiences people have are created through the brain's use of neuro-chemicals and electricity. Lack of mental focus when trying doing school work or worrying when it's time to fall asleep are examples of how the brain can get stuck in patterns of activity that don't benefit the individual in their current needs.
Only recently has the speed of computing technology reached a level that neurofeedback devices could be created. The speed of the brain's computing (think of electricity running through wires at a speed of milliseconds) can now be tracked by computers allowing this type of feedback system to created as a tool for brain wellness.
Benefits of NeurOptimal®
With sessions at our New York neurofeedback center, the client learns to reset the brain's negative patterns, allowing the individual to better manage sleep, emotional regulation and cognitive fitness such as focus and concentration.
Often clients report feeling calmer, more focused and relaxed at the end of a session.
Our clients are adults and children of all ages. Each train for a variety of reasons. We see the best results in children when parents also have neurofeedback sessions.
Benefits include:
Sleep management
School / academic performance
Executive functioning
Emotional fitness and resiliency
Mental fitness for anti-aging
Stress management
Why We Chose the NeurOptimal® Neurofeedback Device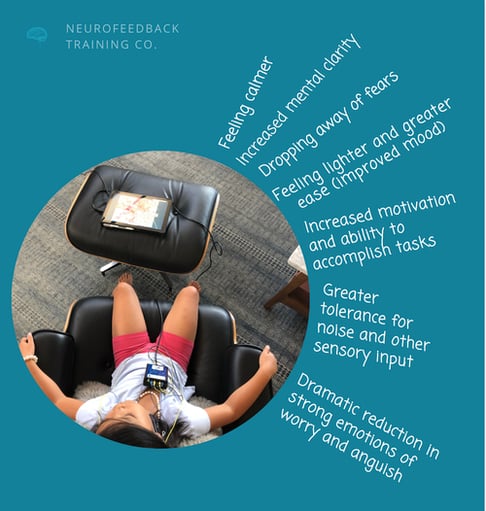 At our neurofeedback center in New York, we use the NeurOptimal system. In 2011, after 10 months of research, we decided on the NeurOptimal device because it met our needs to provide effective and safe neurofeedback while keeping the costs for clients as low as possible.
The NeurOptimal® system is also the latest generation of neurofeedback.
In the first generation, the skilled trainer would set protocols to encourage the brain to change its brainwave patterns to match those of a 'normal' brain. While somewhat effective, it has limitations in that it was taking a linear approach (the brain is a nonlinear system) and not using real-time data about the maladaptive brainwaves. Potential for creating side effects from over or under training was possible. It also proves difficult because it required guessing which maladaptive patterns to prioritize.
With the second generation, the advancements in computing power allowed the design of the system to shift to be synchronized with how the brain optimizes its own performance. The expertise moved from the external trainer to the individual's brain. This profound shift allowed the device to use real-time information about the maladaptive patterns, which is much more precise and valuable than using a QEEG or brain map that was taken months ago.
It also is fully automated and does not require an expert setting protocols session by session, making the home neurofeedback device a reality. This shift dramatically reduced the potential cost for clients making neurofeedback at home an option.
---