SHIPPING POLICY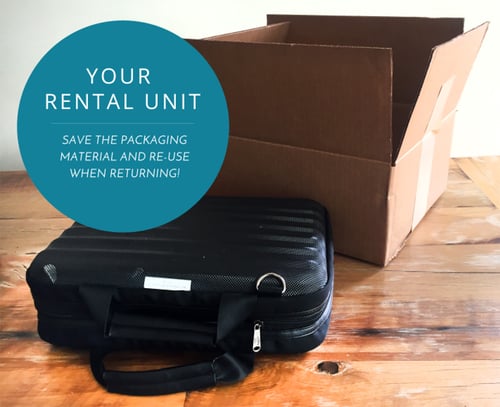 At Neurofeedback Training Co. we ship the neurofeedback home unit rental everywhere in the continental U.S.. As of March 30th, 2019 we offer a $75 flat-rate Ground Shipping (2 business days) on all orders via FedEx, which includes a return label and shipping insurance.
Signature is required to receive the package. Option available to ship it to your near-by FedEx location.
Shipment to Canada
We also offer shipping to Canada at a flat-rate of $100 one-way (ground shipment 5-6 business days). Please note that the return shipment is the Renter's responsibility as we are not able to include return label for international orders.
Shipment to Europe or any other countries
If you'd like to ship to any other country, please reach out to us at info@neurofeedbacktraining.com for more information.
Good to know
Please re-use the packaging material or buy your own if you no longer have the box.
Pick Up Locations
Pick up or drop off for free at our locations in New York City, NY and Denver, Colorado
Local Shipment in Los Angeles
Flat-rate local shipment for $40 is available for residents in the Los Angeles metro area. Shipment also includes return and insurance. Shipping takes one to two business days.
Shipment to Portland and Seattle
Flat-rate shipment for $50 is available for residents in Portland, OR or Seattle, WA. Shipment also includes return and insurance. Shipment takes 2-3 business days.
Request a Rental
To proceed with a rental, fill out the form here and proceed with the next steps. If reaching out on a weekend or holiday, we'll get back to you the following business day.
For more Q&A on the renting process, see this guide