Exclusive Guide for Renting a NeurOptimal Trainer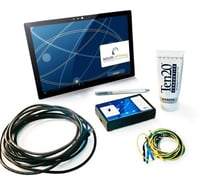 Neurofeedback Training Co. has provided NeurOptimal home system rentals in USA & Canada since 2011. This exclusive guide explains what's included in the neurofeedback home kit, how it works and the cost of the monthly packages.
We provide three different monthly plans (upgrade & downgrade as you go along):
Unlimited Trainer Plan (unlimited sessions): *$900/month
Family Trainer Plan (includes 20 sessions): *$800/month
Personal Trainer Plan (includes 10 sessions): *$600/month
*Plus Sales Tax if located in California, New York or Colorado. Shipping cost is not included. See below for more information.
Get Started!
Ready to rent? Or would like to speak to a Neurofeedback Trainer about your options? Fill out the form below:
5 Reasons Why Renting a NeurOptimal® Trainer is the Top Choice in Neurofeedback Training
Save in cost. Renting a unit is the most affordable training option. Cost per session can be as low as $40 (or $30 per day) depending on your monthly plan. Found a lower price elsewhere? We're happy to match any price!
Includes everything you need to train at home -- including paste. All systems have the latest software NeurOptimal 3 and an exclusive step-by-step guide is included.
Pay as you go! Keep the rental as long as you wish. Unused sessions rollover to the next rental period and plan can be upgraded or downgraded after the first month as well. We recommend two months or more for best results but the minimum rental period is one month.
Convenient. We ship the unit directly to your home! Shipping cost is only $75 within US which also includes return shipment and insurance. When finished with your rental, pack up and drop off at your nearest FedEx office.
Renters Guarantee. You'll be assigned a neurofeedback trainer to help if you need further guidance with the set-up. We also provide remote tech support if you have trouble with the equipment. If tech support cannot help, we'll ship out a new one.
No waitlist!
Get a system in 1- 3 business days. Fill out the form at top to make your reservation!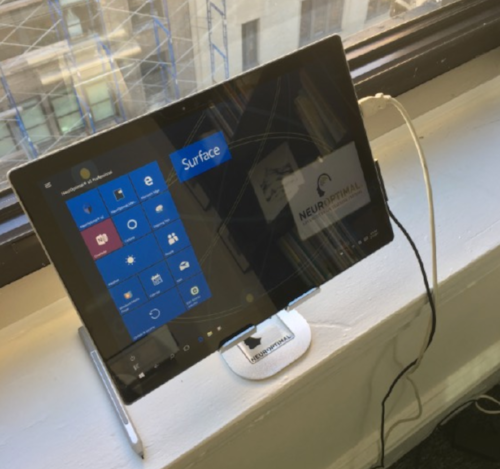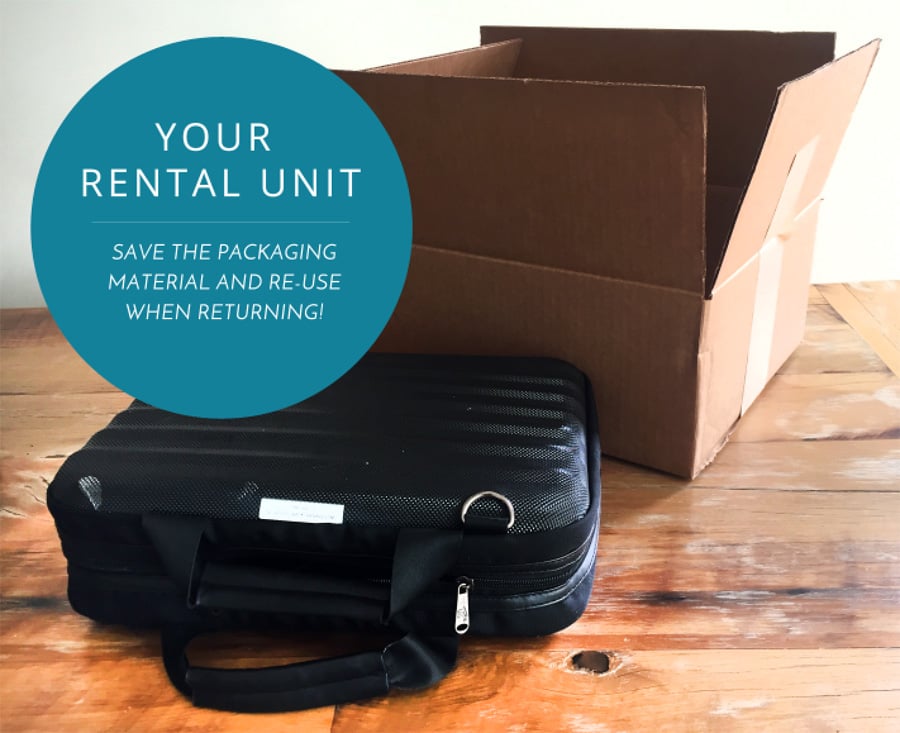 Natalie Baker, Advanced NeurOptimal® Neurofeedback Trainer and founder of Neurofeedback Training Co. explains in this video what is included in a Home Rental Package and how to unpack your system at home.
---
Q&A: GOOD TO KNOW ABOUT YOUR RENTAL
How much does the Neurofeedback equipment cost to rent?
We offer three different monthly plans, from $600 to $900 per month. When renting, cost per session can be as low as $40/session or more depending on what plan you choose. See our packages and pricing here.
Each rental plan lasts for 30 days and starts the day after you pick up or receive the system. It is due back (or to be shipped back) the day after your due date. The minimum rental period is one month but one can extend the rental for 2 weeks (14 days) or an additional month. Please note: payment for the second period is not due until the first day of the second cycle. We recommend renting for 2-3 months for best results. View Pricing >
What's the cost of shipping? Is it included?
Shipping costs are not included and billed separately. We offer one-way shipment anywhere in US for a $75 flat-fee (3-4 business days) and shipment to Canada for $100 flat-rate (5 business days). Free pick-up (or by Courier for $30) is available at our locations in NYC, Los Angeles, Pasadena or Boulder and Denver, Colorado. If located in Portland, Oregon we now offer residents free shipment!.
Please note: If having the package shipped to you, signature is required. We can also ship it to your near by FedEx location. Canada renters: When returning the shipment from Canada, return shipment is the renter's responsibility. Please use a tracking shipment company and add "$1000 added value" to cover any shipping damages.
Is it difficult to set up the system?
No, the system is very easy to use and we provide an instruction packet with each home system. There are also set -up videos to watch here. One can also schedule a session when picking up and we can show you how to use it. An in-person demo session costs the same as a regular session.
Here's what one of our rental clients said about her renting experience: "I rented a Home System and was immediately impressed with the careful organization of materials and instructions. It is easy for a technological dinosaur like myself to use! The effect on myself is beyond adequate description. Daily increasing peace, focus, and especially less stressful response to the challenges I face."
Do we accept insurance?
No. We do not accept insurance. We accept credit cards, cash and checks. We can however provide an invoice to submit to insurance.
How long does it take to get the home system rental?
First come, first serve! If we your reservation and contract has been submitted, it takes about 3-4 business days for shipment (5-6 business days to Canada) and 1-2 business days for pick up at any of our locations. Please note: If making the reservation and filling out the contract after our business hours, on a weekend or on a holiday, your inquiry will be processed the following business day. Start renting >
When is payment due?
First month's payment is due 24h prior pick up/shipment. We won't charge you until you have filled out the contract and have confirmed you are ready to rent. If extending the rental, the next payment is due on the first day for the next rental cycle.
Why is 2-3 month's rental recommended?
After nine years of renting, best training results occur when people train for 2 - 4 months, with 2 days' sleep between training sessions. If you rent for 2 months, that would look like 2-3 sessions per week, for a total of 20-30 sessions. Read also: How to Get Best Results in Neurofeedback Training >
How many sessions should I run per week?
We usually recommend 1-3 sessions per week per trainee, though you can train up to 5 times per week. The minimum we recommend is once a week because through the training you are learning a new way of decision making and, like learning a new language, the more frequently the brain practices, the faster we learn.
Are the Systems Up-To-Date? Do I need to get my own paste?
All our rental plans include the latest software, NeurOptimal 3.0. You'll receive all materials required to train (including paste), access to online support forum moderated by expert trainers, access to tech support for troubleshooting the equipment and regular check-ins with staff trainer via text, email, phone or Skype. However, we do not provide headphones. Any headphones can be used except wireless ones or alternatively, use the built-in speakers from the tablet.
PLEASE NOTE: Access to the internet is required to allow the software to do automatic updates to function properly. If you do not have internet access let us before hand.
If I do 30 sessions in 30 days will that have the same effect as 30 sessions over 3 months?
No. While your brain will learn a lot about itself if you train every day for a month the value of spreading those trainings over 3 months is that it gives you time to shift your behavior and thought patterns time to adapt.
What if one cannot perform all included sessions in one month?
The monthly fee is regardless of how many sessions one completes. If you don't finish all sessions the first month, you can always extend an additional month or two weeks to finish all your sessions. You can also downgrade or upgrade to another plan if needed. See here for pricing.
What do I do if I have trouble with my equipment?
Email your rental manager immediately with a description of the problem and include the best way/time to reach you. Contact us here. It's important that you read the printed Guidelines that came with the equipment and follow our instructions how to handle the equipment.
What is the minimum and maximum amount of time for which I can rent the NeurOptimal® Neurofeedback Trainer?
Minimum time to rent the neurofeedback equipment is one month. However, the best results is by renting for 2-3 months. Read about the best uses of neurofeedback home system. After the first month's rental, one can choose to extend for another month or two weeks.
Why do we recommend that a parent also train if they are renting a machine primarily for their child's issues?
We, hands down, hear the most glowing reports from families where multiple family members are training. Particularly when a parent is training as well. A calm, focused and de-stressed parent is a huge support for the child. Well being is contagious! And everyone can benefit from calm and focused energy whether it be for school performance, interpersonal communication or general stress support.
Is NeurOptimal FDA Approved?
Yes, NeurOptimal is FDA Approved as a wellness device. It's completely non-invasive brain training tool and 100% natural.
What are the Different types of Neurofeedback? Why do I not need a brain mapping scan or EEG map when using NeurOptimal?
NeurOptimal® is considered to be a dynamical, non-linear neurofeedback system rather than protocol-based or linear neurofeedback systems. There is no brainmapping nor neurofeedback expert needed. No diagnose is needed; no long questionnaires and no expensive brain mapping or QEEGs.
The focus with NeurOptimal is on optimizing brain functioning by improving the central nervous system's flexibility, resilience and stability. It is important to understand that training with NeurOptimal is not treatment. It's training your central nervous system to work more efficiently and effectively. "Problems" and "issues" then naturally melt away. Other systems focus is on treatment.
NeurOptimal® provides moment to moment feedback on the brain's activity.
The brain makes adjustments using real time feedback across a wide spectrum of frequencies meant to increase overall mental fitness. There is no separate assessment needed. Other systems: Weekly or monthly feedback from the patient is used to evaluate and control the training regimen. This is time consuming and costly, often doubling session time at no additional benefit.
NeurOptimal® does not push the brain- it simply offers information. The brain does the rest, naturally.
Other systems: Pushes the brain to do more or less of something as decided by the practitioner.
For more tips, read an interview with one of our experienced rental manager Kate here >
---
How much is a rental? Click here to view our neurofeedback home packages >