Looking For Neurofeedback Therapy In Seattle?
Rent or Buy a NeurOptimal® system for Home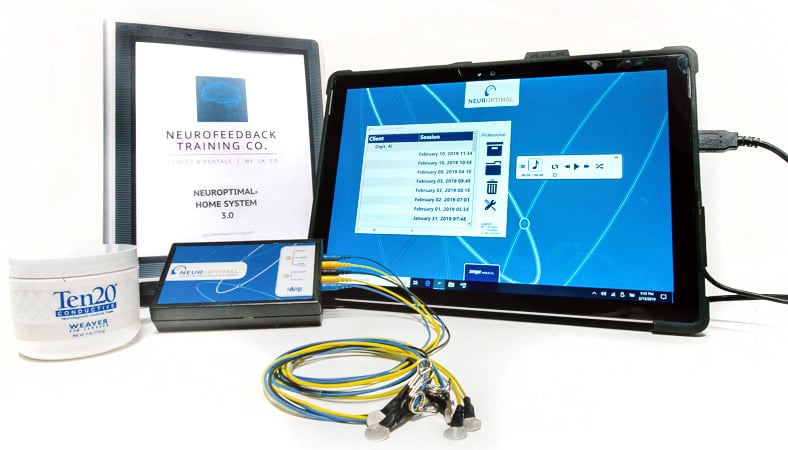 NeurOptimal® is a non-invasive and effective neurofeedback technology that can be used for both home use and professional clinics.
Here's a recent review from a Renter in Seattle, WA:
"I was looking for neurofeedback near me and was happy to discover that I could rent a home system. The NeurOptimal equipment was easy to use and the sessions are very relaxing. Overall I feel more calm and noticed that whenever I did a session my mood and focus improved. "
Scroll down for more information!
Table of Contents
Scroll down or click on links below
---
Neurofeedback Cost
Here are your top neurofeedback training options and costs:
Rent a Neurofeedback Home System: Cost range from $650-$950 per month. Same effective brain training as in-office session (NeurOptimal 3). Free shipment throughout U.S. and low-cost shipment to Canada. We also provide a long-term lease alternative at a low-cost monthly rate.
Buy the NeurOptimal System: The neurofeedback equipment is for sale. Cost range from $7995 and up. Financing available.

Clients new to NeurOptimal and neurofeedback often rent for a month and then decide to buy.

Professionals: We also provide coaching for health professionals who want to set up neurofeedback at their clinic. Learn more here
---
Home Neurofeedback Rental
The home neurofeedback kit Includes everything you need to to train at home, including conductive paste and an exclusive rental step-by-step guide on how to use the system at home. Minimum rental period is one month. Pay as you go and extend as long as you wish. Cost of a rental range from $650 to $950 (sales tax applies to CA, NY and Co residents). Seattle, WA and US residents free shipment . Get a system in 2 business days via FedEx. Ready to rent? Choose your pricing plan here.
Not ready to rent?
---
Why rent from Neurofeedback Training Co.?
We have been renting out NeurOptimal neurofeedback systems since 2011 and our neurofeedback trainers have years of experience also training themselves.
All our rentals come with the updated software

NeurOptimal 3

and a printed step-by-step guide
Simply have the system shipped directly to your home at no extra cost!
Renter's guarantee; if you have problems with your equipment that remote tech-support cannot fix, we'll put your rental on hold and ship a new one

Have questions? Use the Chat Widget in the lower right corner to talk to an experienced neurofeedback trainer today.
---
NeurOptimal Neurofeedback System For Sale
A NeurOptimal Trainer price range from $7995 nd up.
The neurofeedback machine can also be purchased from us, both for home or professional use. We also help professionals get started with neurofeedback training at their health care clinic or private practice. Clients often rent for a month and then decide to buy.
About the Neurofeedback Equipment For Sale
The NeurOptimal® neurofeedback equipment was invented by neuropsychologists and clinical psychologist team. NeurOptimal 3 is the only fully-automated dynamical neurofeedback device.
The design goal was to create a system that used precisely timed feedback to interact with the brain's organic ability to optimize its functioning, thus allowing it to be used safely and effectively at home. In 2018 the FDA recognized the NeurOptimal system as a General Wellness Device. This designation confirms it as safe and appropriate for home use and with children.
The NeurOptimal system is for sale to both professionals and individual customers. The two products are a Professional unit and a Personal home neurofeedback system.
Financing is available for both systems.
Many decide to purchase a device for cost-savings. The price per session is as low as $40/session for the Personal unit and even lower for the unlimited-use system. Unlike with other neurofeedback systems, customers own their equipment outright and there are no obligatory on-going membership fees.
Customers receive 6 months of free technical support, can join an online community to interact with trainers, and others using NeurOptimal at home.
NeurOptimal 3 features:
Portable device fits neatly in a computer bag
Everything is included.
Easy to use.
Same technology in Professional and Personal NeurOptimal systems
With a single click, you can add names, start a session, change the music
New Touchscreen Interface
Larger set of 20 brainwave frequency targets (previously 16)
Including high Hertz frequencies, up to 63 Hz
Only neurofeedback system with an automatic de-noising filter that ignores environmental electrical activity and focuses only on the brain's electrical activity.
Session Pause, allowing you to resume from where you left off
Get Support For Your Neurofeedback Purchase
Natalie Baker, founder of Neurofeedback Training Co. and NYC Therapist is also a sales representatives for Zengar, the makers of the system. She can guide you in what system to get and how to get financing. To learn more about buying a neurofeedback machine for home or professional use, see this page.
---
"Neurofeedback has literally changed my daughter's life. We have seen so many positive shifts in her emotional state and focus."
– Laura in Spokane, WA. Mom to 11 year-old, Rented a neurofeedback home unit for 3 months
"I feel more relaxed, calmer, and less anxious. In addition, I believe I am more focused and content. I would highly recommend your modality to anyone."
– James in Seattle, WA (rented the NeurOptimal Home System for 2 months)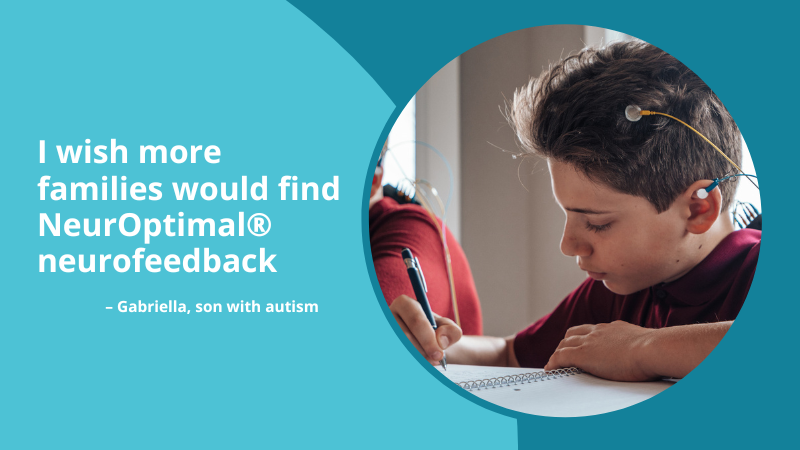 Learn More About Neurofeedback Training
What is Neurofeedback?
Neurofeedback is a form of brain training using EEG sensors to measure brainwave activity. Feedback is given to the individual when the brainwaves change to allow resetting mental and emotional patterns.
Is Biofeedback The Same As Neurofeedback?
Neurofeedback devices were developed out of the discoveries from biofeedback that an individual can gain some control over involuntary functions to improve the body's functioning and health. An example of biofeedback training is tracking your heart rate and then by breathing deeply lowering your heart rate.
With the development of neurofeedback, neuroscientists discovered that measuring and tracking the brain's electrical activity, or brainwaves, was meaningful to help identify unhealthy brain activity and feedback about those patterns could be used to improve the brain's performance.
Mental and emotional experiences are created through the brain's use of neurochemicals and electrical impulses or brainwaves. When an individual performs tasks those tasks are reflected in brainwave activity and they can be seen if the individual has EEG sensors attached to the head. For example, when an individual is performing a mental task such as problem solving, Beta brain waves are dominant. When falling asleep the slower Theta waves take over.
If the brain doesn't produce the correct brain wave activity to accomplish the task it can be seen through tracking the brainwaves. For example, struggling to focus when trying to do school work worrying when it's time to fall asleep, are signs that the brain is stuck in habitual patterns and not in alignment with current needs.
Only recently has the speed of computing technology reached a level that neurofeedback devices could be created because the brain performed functions much faster than computers could track. Now, as there is hardware that can run at the speed of the brain, its activities can be effectively tracked.
Benefits and Results of Neurofeedback
With neurofeedback sessions the individuals learn to reset those negative patterns, allowing them to better manage sleep, emotional regulation and improve cognitive fitness, such as focus and concentration.
The immediate benefits from neurofeedback sessions, typically noticed after one to three sessions include feeling calmer, more focused and for many, getting better sleep.
Neurofeedback Results In Children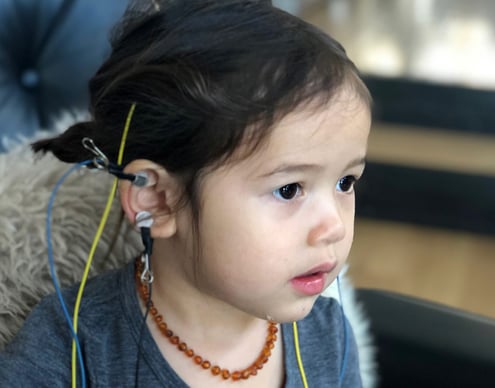 In children, the results are primarily noticed in parents and teachers, although older kids with greater self-awareness do report noticing specific changes or they report liking neurofeedback but can't specifically say why.
The benefits of neurofeedback for children include:
Less fighting with siblings
Better able to focus on school work
Feeling less fearful
Managing sleep and bed wetting
Worrying less
The benefits for adults include:
Sleep management
School / academic performance
Executive functioning
Emotional fitness and resiliency
Mental fitness for anti-aging
Stress management
Why We Chose The NeurOptimal Neurofeedback Device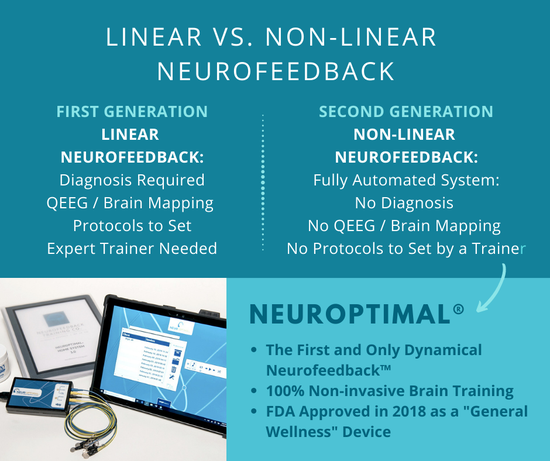 At our neurofeedback center in New York, we use the NeurOptimal system. In 2011, after 10 months of research, we decided on the NeurOptimal device because it met our needs to provide effective and safe neurofeedback while keeping the costs as low as possible.
The NeurOptimal system is a second-generation neurofeedback. In the first generation, the skilled trainer would set protocols from a brain map taken of the client's brain waves. The trainer sets protocols to encourage the brain to change its brainwave patterns to match those of a 'normal' brain. While effective, it has limitations such as not using real-time data about the brainwaves but relying on information from a brain map taken sometimes months before training sessions. Potential for creating side effects from over or under training was possible. It also proves difficult because it requires guessing which maladaptive patterns to prioritize.
With the second-generation NeurOptimal system, the advancements in computing power allowed the design of the system to shift, to be synchronized with how the brain optimizes its own performance. The software now uses real-time data from the brain to provide feedback, which is much more precise and valuable than using a QEEG or brain map that was taken months ago. The design is now fully automated and allows the individual's brain to be the expert deciding how to use the information rather than an expert trainer setting protocols to force change. Thus allowing change to happen organically and minimizing unwanted effects.
Being fully automated and not requiring protocols to be set makes the home neurofeedback device a reality. This shift dramatically reduced the cost and made it affordable braintraining for anyone to use.
---
Watch Webinar:
---
Commonly Asked Questions about Neurofeedback
Is neurofeedback covered by insurance?
Individual health insurance companies determine what is covered and it varies policy to policy. Reach out to your insurance to inquire. The cost of renting a home neurofeedback device is approximately the same price as many co-pays, approximately $40/session.
Can neurofeedback be harmful?
The NeurOptimal neurofeedback system is not harmful. The FDA has approved it as a General Wellness Device, which means it is safe for consumers to use without the oversight of a healthcare provider. Learn how NeurOptimal works and why it is so safe.
What are the side effects of neurofeedback?
The NeurOptimal system has a non-invasive design. It does not force changes in brainwave patterns but rather works by giving the brain the millisecond-by-millisecond feedback about its maladaptive patterns so the individual brain can utilize the information to improve its own functioning.
An analog for the feedback process is seeing your reflection in a mirror. If you see your head is tilted you'll most likely automatically straighten it. NeurOptimal alerts the brain that it is doing something and each brain will decide how to use the information it is presented with, in order to optimize its own functioning.
The most common effect after a neurofeedback session is that clients report feeling calmer and relaxed. When clients have poor sleep hygiene and are exhausted they will often report feeling tired at the end of the session. This shift is a result of increased awareness and the client shifting out of a stress response. We coach these clients to pay attention to this shift as a communication of the need for more sleep.
What is NeurOptimal and how can neurofeedback training benefit you?
NeurOptimal® Neurofeedback is a 100% non-invasive, safe method for restoring serenity, peak performance, confidence and wellness back into your life. There are many positive outcomes when neurofeedback training was utilized with clients coping with feeling overwhelmed, performance anxiety, struggling with good sleep habits.
New to neurofeedback and NeurOptimal®

?