WHAT IS NEUROFEEDBACK USED FOR AND IS IT EFFECTIVE?
Anyone can benefit from neurofeedback training, just like anyone can benefit from going to the gym. Unlike other neurofeedback systems, NeurOptimal is a fully automated neurofeedback system - the expertise is built in. It's also effortless brain training - the brain is doing all the work!
Health advocate and entrepreneur Dave Asprey claims "NeurOptimal brain trainer is the most powerful and affordable neurofeedback technology available." Learn the benefits of the training, read success stories and learn how to get started.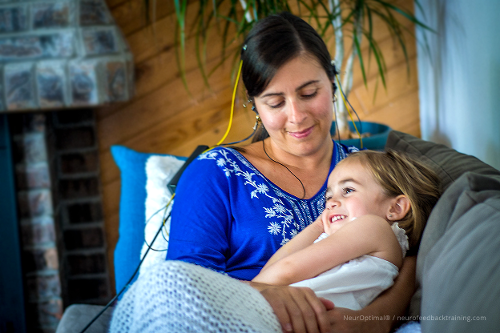 Scroll down or click the links below for:
---
WHAT IS NEUROFEEDBACK USED FOR?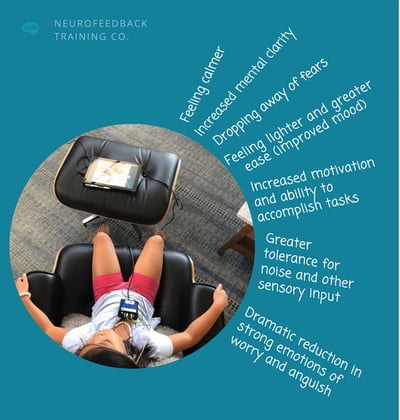 The uses of neurofeedback vary widely. This is possible because the brain is involved in much of the body's functioning so many areas can improve from neurofeedback training.
The two broad areas are specific concerns and overall wellness.
The neurofeedback systems that are either FDA approved as Medical Devices or are in the process of being researched for that designation, specifically target symptom relief from various disorders such as anxiety, depression, PTSD and ADHD.
It is the responsibility of the manufacturer to register equipment with the FDA to review as either a Class 2 Medical Device or as a General Wellness Device. The determination depends on what benefit the manufacturer wants to make from the device specifically in this category and whether it is for treatment or training purposes.
The neurofeedback systems that are designated by the FDA as a General Wellness Device are considered safe to be used for overall wellness purposes by the the general public and do not require supervision by a healthcare provider. They are brain training not treatment devices.
---
WHY NEUROPTIMAL NEUROFEEDBACK TRAINING?
At Neurofeedback Training Co. we use the NeurOptimal neurofeedback system for sessions and rentals. This second generation neurofeedback system works by training the brain to use the present moment to decide what to do next, rather than old, often maladaptive patterns. It does this by providing precisely timed interruptions in music, which allows your natural orienting response, to engage and process the new, critical information for change.
What NeurOptimal Neurofeedback Training Can Do For You:
Meet your wellness and personal growth goals

Achieve your athletic goals (Decreases Sport Anxiety, Performance Anxiety)

Help your relationship goals by supporting mood stability and calm.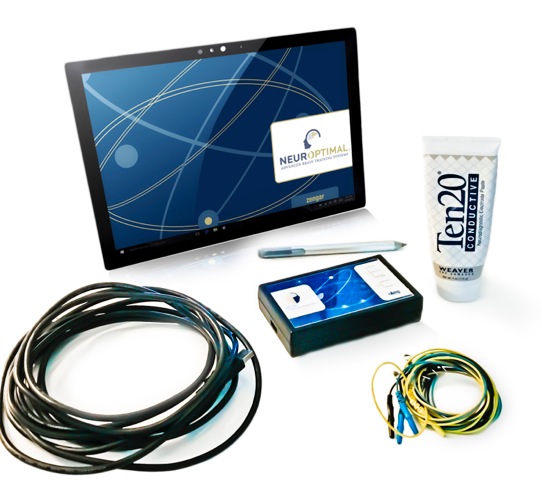 Is NeurOptimal a Safe Brain Training System?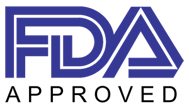 Yes. NeurOptimal is a safe and effective brain training method. Why? Because nothing is being added to your brain. it is through feedback that your brain functioning improves itself. There is no electricity added to your brain, which is a common assumption people have when they see EEG sensors attached to the head.
In 2018 the NeurOptimal neurofeedback system became FDA approved as a General Wellness Device.
SEE ALSO:
---
NEUROFEEDBACK Q&A VIDEO
How many sessions do I need?
Natalie Baker, Advanced NeurOptimal® Trainer answers one of the top questions about neurofeedback training and also how NeurOptimal works.
---
SUCCESS STORIES
Here's what Dave Asprey, biohacker and Founder of Bulletproof Coffee empire has to say:
"The NeurOptimal brain trainer is the most powerful and affordable neurofeedback technology available. Learn about the EEG technology and how it transforms your brain, upgrades athletic performance, …and abusive relationships."
Click here to listen to the Bulletproof podcast and an interview the co-founder of NeurOptimal, Dr. Valdeane W. Brown.
CLIENTS' NEUROPTIMAL REVIEWS
"After three weeks of sessions, training three times per week, neurofeedback has literally changed my life.I see so many positive shifts in my daily life"

– Elizabeth
"Neurofeedback training helped manage my stress levels especially as I was preparing for a test"

– Jenny
"My husband was a former athlete. After the first few sessions, I noticed a significant difference in his mood, it's been years since I saw him that happy"

– Lisa, rented a home unit for the whole family
"Renting a home system was easy to use and cost effective. I feel more at ease now in social settings and feel calmer than before."
Jim, Florida (rented a unit for 2 months)
"I noticed PROFOUND changes: changes in behavior, thinking, and habits that I had been working on for years unsuccessfully. It was a win for me. I'm not suggesting it is a magic wand or will do all the work for you, but my results were pretty amazing."

Andrew, California (rented a unit for 3 months and then decided to buy)
"After a neurofeedback session, I feel more calm and grounded, and find that problems are affecting me less. The subtle feeling of being more present lasts, and having once had several weekly sessions, an occasional refresher session helps me retrieve that state more easily."

Shelly in-office sessions in NYC (12 sessions)
---
NEUROFEEDBACK FOR KIDS
Some neurofeedback devices use micro-stimulation, which adds electricity to the scalp. Genuine neurofeedback systems such as NeurOptimal and Lens don't. Read our article to learn what's safe and what you should know when deciding about brain training with neurofeedback. Kids enjoy a NeurOptimal session because they can draw, play, read or talk while in a session.
---
VIDEO REVIEW: NEUROFEEDBACK FOR SCHOOL PERFORMANCE
Mom with 8 year old son with focus issues:
"The biggest change I've seen is that he's more confident and positive."
Luigi's school performance improved significantly with neurofeedback training. This interview took place a year and a half after he completed 3 months of weekly neurofeedback sessions.
VIDEO REVIEW: Neurofeedback Training helps Musicians & Artists
Musicians are the first to say that mind and body synchronization are essential to peak performance. In this video, Alex Lambert, drummer and former NYC neurofeedback trainer, discusses how neurofeedback has influenced his skills, decreased his performance anxiety and improved his overall experience with music.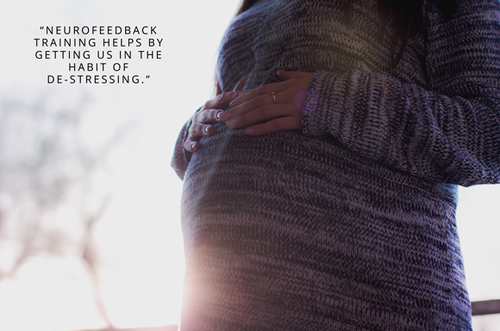 ---
TRAINING OPTIONS
SCHEDULE: Our headquarter is in NYC, New York, but we also have Training Centers in Pasadena, California and in Denver and Boulder, Colorado.

RENT A NEUROFEEDBACK SYSTEM: Same training as in-office sessions but at a more affordable price. TOP CHOICE FOR FAMILIES!

BUY THE EQUIPMENT: Systems for sale for both home use or health clinics.
NEUROFEEDBACK COST
Cost per in-office session

(depending on location) range from $125 and up.

At each location we offer a discount for the initial sessions as well as Session Packages to train at a more affordable rate.
A neurofeedback at home kit

cost range from $600 to $900 per month.

With a rental, you're able to run sessions at your home on your own time and pace,

and for 50% savings over in-office sessions.

Depending on the rental plan, cost per session range from $40 to $60 and we also offer an Unlimited Session plan. All our rentals feature the software NeurOptimal 3. Learn more about renting

here.
A NeurOptimal neurofeedback sale price range from $6995 to $10,4000. If you want to

bring neurofeedback into your clinic, click here. If using the system only for home use,

click here.
Read our blog post what you should know about the cost of neurofeedback

here
.